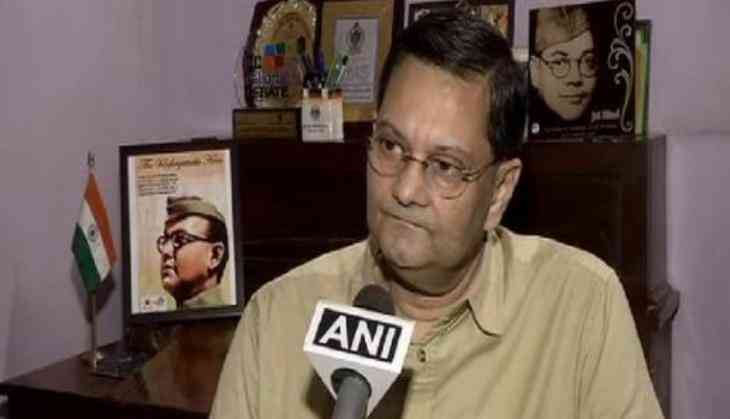 Netaji's grandnephew hails SC's verdict on Ram Rahim
Lauding the Supreme Court's verdict against Dera Sacha Sauda (DSS) Chief Gurmeet Ram Rahim Singh in the 2002 rape cases, Netaji Subhas Chandra Bose's grandnephew Chandra Kumar Bose on Tuesday said that all the babas, existing in India, should be examined, whether they are fraudulent.
"All law abiding citizen would hail today the court for giving this sentence to one of the most criminal elements that we find, living in the guise of baba. Many such fraudulent babas there in India and I think the time has come where this judgment would a landmark judgment, where the administration, the state government, the Central Government should take the lead and take the queue from CBI court order and examine all the babas, which exist in India, whether they are fraudulent babas, whether they are committing any crime, whether they are doing illegal activities," he told ANI.
The West Bengal BJP vice president further said, "We need to see who are the people having links with the Dera of Ram Rahim; which politician, irrespective of party affiliation, should be investigated upon, to find out whether they gave support to this criminal element Ram Rahim Singh. Life imprisonment is a welcome move. This man should never see anything other than the walls of a jail."
On Monday, the sentence against rape convict Gurmeet Ram Rahim Singh was declared by a special CBI court.
He has been sentenced to 20 years in prison as he was announced guilty of raping two women in a 2002 case.
Ram Rahim was convicted on charges of rape on August 25 by the Special CBI Court.
The rape case was registered by the CBI in April 2002 against the self-styled god man after allegations of sexual exploitation of two women followers. The then prime minister, Atal Bihari Vajpayee, had received an anonymous letter from a Dera Sadhvi that she was being raped by Ram Rahim.
Following Ram Rahim's conviction on Friday, his 'bhakts' went on a rampage in Haryana's Panchkula and Sirsa, and Punjab, Haryana and their neighbouring states have, since, been on the edge.
-ANI