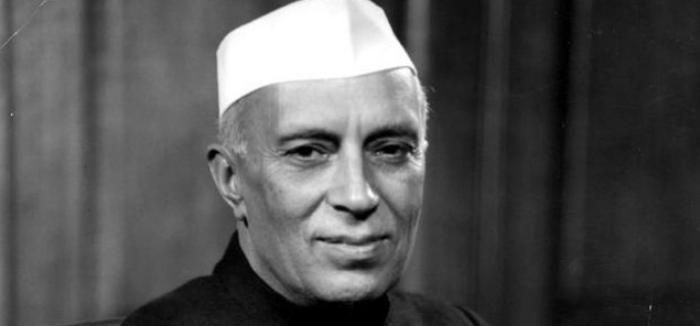 The nation is celebrating the 126th birth anniversary of its first Prime Minister Jawaharlal Nehru today, on 14 November. A close aide of Mahatma Gandhi and a politician with immaculate leadership skills, Nehru played a vital role in India's independence struggle.Much has been said about him and there are probably very few things about Nehru which are not known to the public. While he is revered by millions for his showmanship, many accuse him of lobbying and securing the post of the prime minister for himself instead of Vallabbhai Patel.
To acquaint you better with Pandit Jawarharlal Nehru, we have elaborated on a few lesser known facts about him:
Not chosen for the prime ministerial post
In 1946, when India was on the verge of forming a government of its own, Patel decided to withdraw his name as the Congress' president at Gandhiji's request. It was a crucial decision because the party president would become the first Prime Minister of independent India.Thirteen out of the 16 state representatives had voted in favor of Patel for Congress presidency at the meeting. Rajmohan Gandhi, the grandson of Mahatma Gandhi, wrote a book on Patel's life and mentioned that he was not Gandhiji's choice for president as he was too old and ill.
Raj Kaul- the earliest recorded ancestor
Nehru is referred as 'Pundit' thanks to his Kashmiri Pandit roots; the earliest recorded ancestor of Nehru is Raj Kaul who came to Delhi from Kashmir in 1716.Nehru, in his autobiography, mentions Kaul and wrote this about heritage: "We were Kashmiris. Over two hundred years ago, early in the eighteenth century, our ancestor came down from that mountain valley to seek fame and fortune in the rich plains below. Raj Kaul was the name of that ancestor of ours and he had gained eminence as a Sanskrit and Persian scholar in Kashmir. Kaul had been the family name; this changed to Kaul-Nehru; and, in later years, Kaul dropped out and we became simply Nehrus."
Books written from behind the bars
A great thinker and scholar, Nehru wrote a series of 196 letters to his only child Indira Priyadarshini Nehru from various prisons between 1930-33. The letters were later compiled together and published as a book named 'Glimpses of world history'. Nehru authored another book - Discovery of India - at Ahmedgarh Fort prison in Maharashtra between 1942-46. He also wrote his autobiography during imprisonment. The book was titled 'Toward Freedom' and was published in the US in 1936.