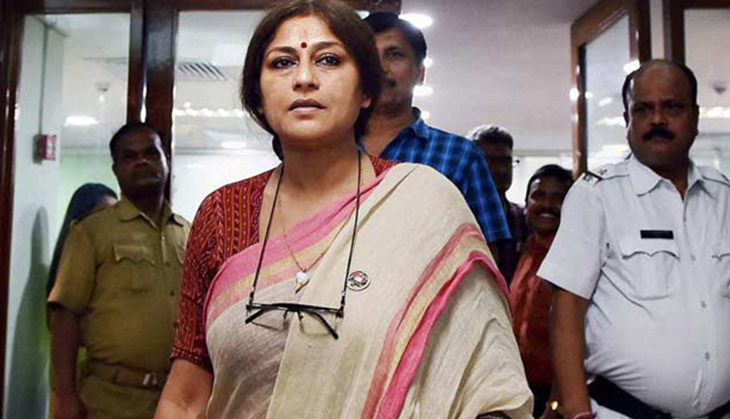 Kolkata's Jadavpur University witnessed a near riot on Friday evening as BJP workers led by Roopa Ganguly clashed with students who had detained four party members for allegedly molesting girls on campus.
The molestation took place after a highly-interrupted screening of a film called Buddha in a Traffic Jam, directed by Vivek Agnihotri. After the screening was interrupted several times, it was finally cancelled. After that, women students complained that they had been molested by four 'outsiders', who were quickly caught by the students and handed over to the university vice chancellor.
Ganguly said that these men, party workers of the BJP, had been framed, and arrived at the JU campus to demand their release, according to NDTV.
The university authorities handed the four men to the police and filed an FIR against them.
The university had already been in a state of ferment on Friday, as Vivek Agnihotri, known to lean towards the political Right, arrived on campus for the screening of his film which had been organised by a group of students allegedly backed by the RSS's student wing, ABVP.
Left-leaning students surrounded Agnihotri's car as he arrived on campus, leading him to tweet: "Massive protest against me and the film. They are breaking the car apart. Help needed."
The film had been opposed by students at Delhi's Jawaharlal Nehru University as well, for the way it portrays nationalism.
"We do not welcome anybody who preaches violence and preaches Hindu fundamentalism thought in the context of present day India where divisive politics is dividing the people," said Priyasmita, a JU student.
The film releases on 13 May and features actor Anupam Kher who is also known to lean towards the Right.