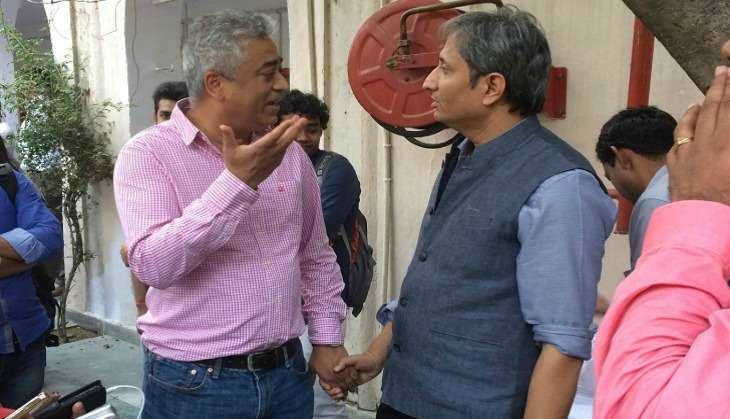 Photo: Nishant Saxena/Catch News
Information and Broadcasting Minister Venkaiah Naidu said on 7 November that the one-day ban on NDTV's Hindi channel would be put on hold.
The decision comes on the heels of the Supreme Court agreeing to hear NDTV's appeal against the ban - imposed by the Inter-Ministerial Committee of the Union Information and Broadcasting Ministry - on 8 November.
Scribes jointly protest NDTV ban at Press Club
The announcement came hours after journalists - from a number of media houses - gathered at the Press Club of India and passed a resolution alleging that the decision was "arbitrary and violates the fundamental principles of freedom of expression as enshrined in our Constitution."
"We demand that the government immediately withdraw the order in the interests of Indian democracy," read the resolution.
Representatives of the Editors' Guild, the Indian Women's Press Corps, the Federation of Press Clubs, the Delhi Union of Journalists, the NBSA, the IJU and the Press Association expressed solidarity with NDTV in the face of the ban.