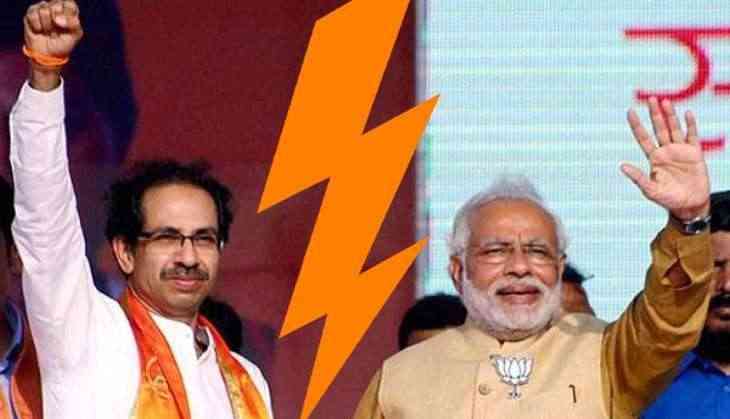 After BJP's glaring attack upon the Shiv Sena, the Nationalist Congress Party has dared the Uddhav Thackeray's party to leave the cabinet and the BJP.
The NCP chief of Maharashtra Jayant Patil, has dared the Shiv Sena to immediately leave the cabinet and walkout of the government as merely criticizing and then being with the same party in alliance in Maharashtra is a display of double standards.
Jayant Patil has said, "The president of the other party (BJP) talks about plonking you down. If you have (late Shiv Sena founder) Balasaheb Thackeray's blood running in your veins, show the courage to walk out of the state cabinet tomorrow morning."
Patil, whose party is in alliance with the Congress for the upcoming polls, has advised the Shiv Sena to exit the alliance with the BJP and end the coalition with them, saying that it might do much harm to them in 2019.
Patil added that "We have launched this Parivartan Yatra campaign to rid the country and state of the BJP."
Ajit Pawar targeted the Central government over the recently passed 10 per cent quota bill for the economically backward classes. Pawar said, "You gave reservation to those who pay income tax, but not to the poor."
Also read: Akhilesh Yadav, Mayawati to address joint press conference tomorrow in Lucknow, will declare seat sharing