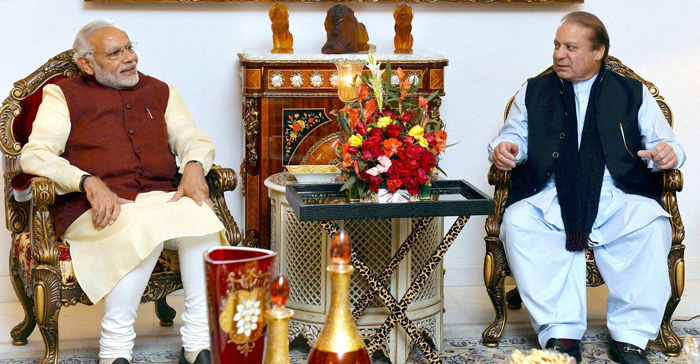 Prime Minister Narendra Modi and his Pakistani counterpart Nawaz Sharif on 5 January held a telephonic conversation about the Pathankot attack.
Seven military personnel were killed in the attack on the Air Force base in Pathankot when six gunmen stormed the premises on 2 January and opened fire.
The Times of India reported that Sharif phoned Modi from Sri Lanka at around 3:30 pm and assured his support in the fight against terrorism
On 4 January, the Pakistan foreign office announced that it was working on the leads shared by India.
Nawaz Sharif has promised prompt action against Pathankot terrorists, TOI reported.
Defence Minister Manohar Parrikar toured the site of the attack today. "I do see gaps, but security was not compromised...it will be clear after the investigation," he said.