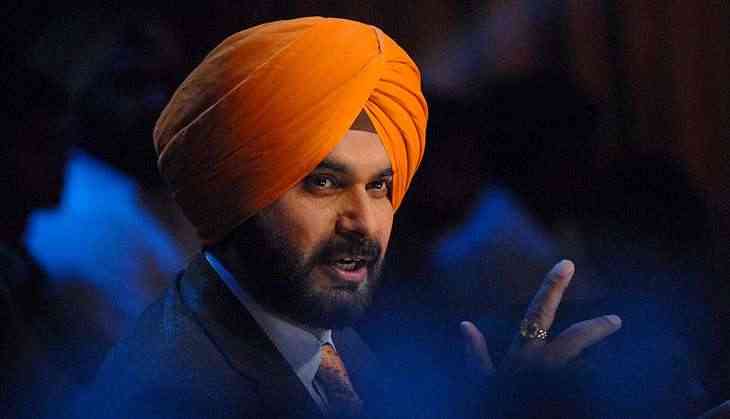 Congress star campaigner Navjot Singh Sidhu has been banned by Election Commission from campaigning for 72 hours for making communal remark during an election rally in Bihar. The ban will come into force from 10 am on Tuesday.
Last week, while speaking at a poll campaign in Bihar's Katihar, Congress leader Navjot Singh Sidhu urged Muslims to vote en bloc for Congress. Sidhu appealed Muslims voters to vote for Congress and not for BJP.
Following his communal remark, a case was also registered against Punjab Minister on charges of violating the Model Code of Conduct (MCC) during his speech at a rally.
"My Muslim brothers and sisters, you must vote for the Congress. If you show solidarity, nobody can defeat your candidate. You are not a minority but a majority," Sidhu had said in Bihar rally.
"Main aapko chetavni dene aya hun Muslim bhaiyon,ye baant rahe hain apko,ye yahan Owaisi jaise logon ko la ke,ek nai party khadi kar aap logon ka vote baant ke jitna chahte hain.Agar tum log ikathe hue,ekjut hoke vote dala to Modi sulat jaega,' Sidhu said.
Before Navjot Singh Sidhu, Uttar Pradesh Chief Minister and BJP leader Yogi Adityanath and Samajwadi Party leader Azam Khan were also banned for 72 hours by Election Commission for violation model code of conduct.
Apart from them, Bahujan Samajwadi Party Chief Mayawati and BJP leader Maneka Gandhi were banned too for 48 hours for violating the poll code. The ban for the leaders came in force from 6 am on Tuesday. Navjot Singh is the fifth political party leader to be banned by Election Commission for violating the poll code.
Also read: Sushil Modi demands apology from Rahul Gandhi over surname jibe