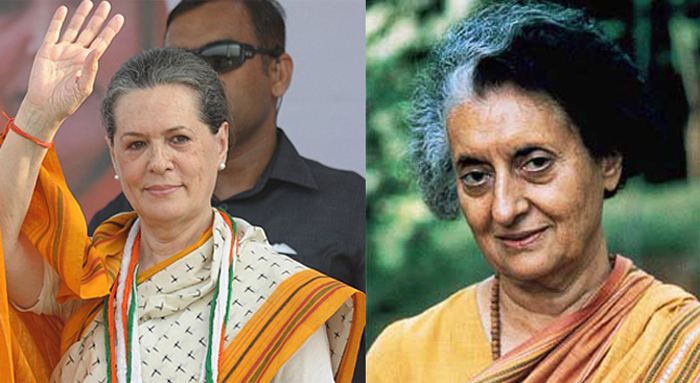 19 December, Patiala House Court, 3 pm. That's when and where Rahul and Sonia Gandhi will have to make their first appearance before a Court. Or at least that's what is expected, till now.

The appearance is related to the National Herald case, taken up by the Court on a petition filed by BJP leader Subramanian Swamy. It came after the Delhi High Court refused to entertain a plea by the Gandhis seeking exemption from appearance in the court on 7 December.

The Congress has been quick in calling the whole development a conspiracy and "electoral vendetta".

While court appearances of eminent political personalities is always a matter of national interest, in the case of the Gandhis, what has caught everyone's attention is the way Congress President Sonia Gandhi has reacted to the media's questions.

When asked what she has to say about the Court seeking their presence on 19 December, an aggressive Sonia Gandhi told reporters outside Parliament:

I am Indira Gandhi's daughter-in-law. I am not scared of anyone.

One wonders why she would invoke Indira Gandhi at a time when the subject of discussion was a court case and to be more precise, a case of corruption and money laundering.

Read about the National Herald Case here.

As it is Sonia Gandhi who brought Indira Gandhi into the picture, one is reminded of the fact that her mother-in-law too had a few run-ins with the judiciary.

One of the most memorable instances obviously is the Allahabad High Court's finding Indira Gandhi guilty of electoral malpractices, following which she declared national Emergency on June 26, 1975 which continued till 1977.

After the Emergency was lifted in 1977, Indira Gandhi faced several attempts by the Janata Government to indict her on charges of misuse of power, corruption and electoral malpractices. Between 1977-1979, she made several Court appearances related to these cases.

She was also arrested a couple of times.

On 3 October, 1977, she was arrested. But the very next day, she was released by the magistrate unconditionally as the charges against her couldn't be proved.

Again, in 1978, she was found guilty of breach of privilege and contempt by the parliamentary privileges committee and sent to jail for a week.

In 1979, she made another appearance before the court on charges of electoral malpractices. This time she was granted bail.

But these spate of arrests and court appearances helped her revive her political career as these events brought her to the front pages of national and international dailies making her look like a victim of the Janata government's resorting to political vendetta.

Soon, despite the Emergency excesses, she went on to win the 1980 Lok Sabha elections and brought Congress back to power.