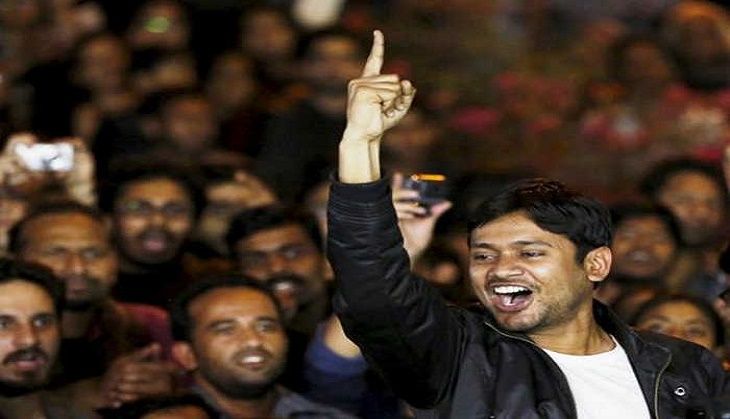 Student leaders and activists from universities all over India are expected to attend a national convocation of students and youth organised by the JNU students' union on 15 and 16 July.
The convocation will focus on two issues. First, to form a draft committee for a 'Rohith Act' to act against caste discrimination in the education sector, named after Dalit scholar Rohith Vemula who hanged himself at Hyderabad University on 17 January. And second, to create a charter of students' demands in the fields of education and employment, according to The Telegraph.
"The government cracked down on us only because we demanded justice for Rohith Vemula. So it is our duty to carry the struggle forward," said JNU students union president Kanhaiya Kumar.
The two campuses of Hyderabad University and JNU in Delhi had faced government crackdowns since Rohith Vemula hanged himself after facing caste discrimination.
JNU students also got into trouble in February when they were accused of raising anti-national slogans on campus during an event held to commemorate the hanging of Parliament attack convict Afzal Guru. Three students, Kanhaiya Kumar, Umar Khalid and Anirban Bhattacharya, were arrested for sedition. All three are out on bail.
Kumar said: "Once a draft 'Rohith Act' is prepared, public meetings will be held across India to discuss it and finally it will be passed by a students' parliament. Before Rohith's first death anniversary on 17 January next year, we want this bill to be tabled in Parliament."
Invitees to the convention include student leaders from more than 35 universities across the country, as well as leaders of groups at campuses that do not have student unions. Leaders from the student wings of Left and Centre parties are also invited, as well as academics such as Anil Sadgopal, Tathagatha Sengupta and KY Ratnam, according to JNU students union vice-president Shehla Rashid.
However, student unions backed by Right parties have not been invited.
Rashid said: "We want to bring together those who have been part of the struggle. Across India, there is a scam of scholarships being withheld, a clamour for restoration of students' unions, and struggles against caste and gender discrimination. Our movement has to move beyond JNU and become a broad-based platform of all democratic forces."