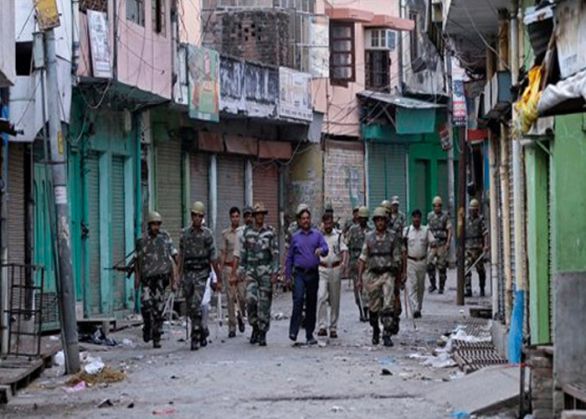 The police were back on the streets of Muzaffarnagar on Friday, a day after Hindus and Muslims flung stones at each other, leading to the arrest of nine people.
The stone-throwing incident was allegedly triggered by the harassment of a Hindu college student by a bunch of Muslim men.
However, the Muslim community deny the allegation, according to The Indian Express.
Muzaffarnagar SSP KB Singh said: "One group claimed there was a scuffle over an incident of balloon-throwing; the other said a woman was harassed. Stones were pelted by both groups for a few minutes before the police reached and brought the situation under control. No one was seriously injured. A case of rioting has been registered and nine were arrested."
The arrests led to more tension and rumours. Kapil Dev, the local BJP MLA, said that the arrested people included family members of the woman who had been harassed. He alleged that when a group of people went to the police station to demand the release of these men, they were lathi-charged by the police.