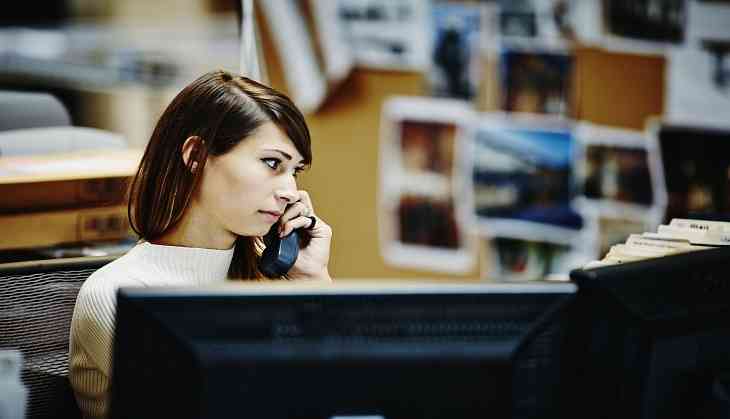 Every now and then we receive a call from people calling from banks regarding our credit cards and debit cards renewal or asking for card details for further processing. However, they are no other than fraudsters trying to bluff us for money.
We always receive alert messages from banks and government official to not to share our secret pins and OTP on phone calls but still people do not follow the instruction and get scammed.
Recently, a Mumbai resident got bluffed for Rs 75,000 after sharing her OTP on a phone call. Ranjani Menon, 37, got a call from a fake tele-caller named 'Priya Sharma' who called her in regards to her biodata on a job portal. The fake tele-caller duped Ranjani in just 20 minutes of the call.
As per a report by TOI, Ranjani had uploaded her biodata on a job portal. The tele-caller told her that she was selected for the job and has to transfer ₹10 as processing fees. Ranjani tried to use her SBI credit card to make the payment. When that didn't work, she used her Canara Bank debit card to do the transaction.
The second transaction also failed and then the tele-caller asked Ranjani to share the bank's OTP (one-time password) to help her. Within 20 minutes the amount of Rs 75,000 was transferred to the e-wallets from the account and withdrawn from there too. After that her both cards were blocked.
Her husband, Sanjeev, told TOI,
"The caller told my wife to pay a Rs10 processing fee for the same. Her SBI credit card and Canara Bank debit card, which she tried to use to pay, were blocked after the incident."
Rajani Memon and her husband have registered a complaint with the Antop Hill police station. However, the fraud caller got hold of her account details after Ranjani shared her OTP. It is very important for everyone to follow the instruction given by Banks and government and not share their any banking details over a phone call or through the internet.