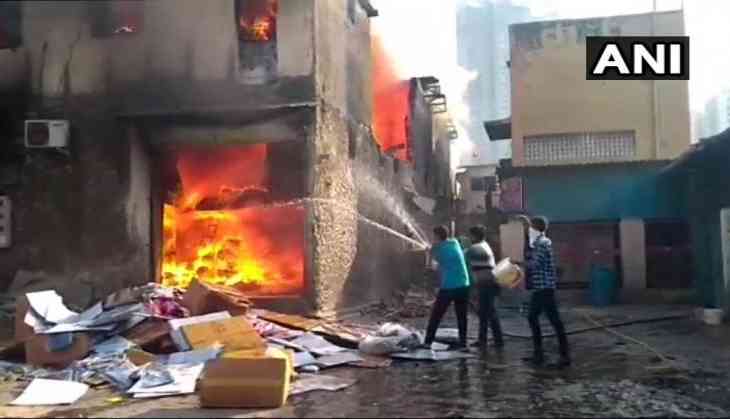 Fire at cloth factory in Mumbai
A massive fire has broken out in Mumbai at a cloth factory in Damu Nagar, although no casualties have been reported as of now.
The fire which broke out in a cloth factory was of level-2 and the factory is situated near the MIDC bus stop in Kandivali (East).
4 fire tenders have reached at the spot and the process to cease the fire is on, evacuation process is also happening.
News agency ANI had tweeted "Mumbai: Level-2 fire breaks out in a cloth factory at Damu Nagar near MIDC bus stop in Kandivali (East). Four fire tenders present at the spot."
Also read: Mumbai: At least 3 dead, 8 injured after under-construction building collapses in Goregaon; rescue
Mumbai: Level-2 fire breaks out in a cloth factory at Damu Nagar near MIDC bus stop in Kandivali (East). Four fire tenders present at the spot. #Maharashtra pic.twitter.com/O2wow42eLz

— ANI (@ANI) December 23, 2018