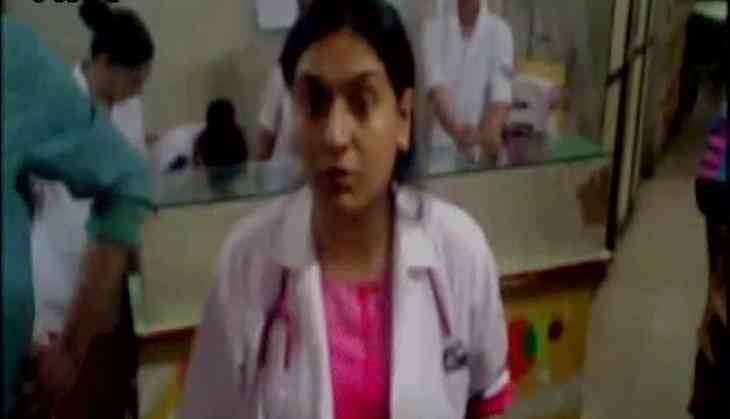 At a time when protesting doctors were about to end their agitation, yet another attack on a resident colleague took place last night by a patient's relatives at city's Sion Hospital.
The attack has seemed to end the hope of any resolution.
It was the second such case at the hospital in the past four days.
A police complaint in the regard has been registered against three women, who allegedly assaulted the senior pediatric.
The doctors strike in Maharashtra has struck the Capital city of the state as about 40,000 doctors in the city are going on a mass leave, shutting down the medical services at about 40 hospitals all together on Thursday.
Mumbai's JJ Hospital has initiated expulsion process of the doctors striking over recent incidents of assault against them.
The dean of Government Medical College in Nagpur has suspended 301 resident doctors on this issue.
More than a thousand doctors in Maharashtra have been protesting since Monday, demanding better security at hospitals with the increase in incidents of attacks by patients' relatives.
The Emergency ward and Out Patient Department (OPD) have been affected the most by the ongoing strike.
The Bombay High Court earlier on Tuesday ordered Maharashtra's resident doctors to resume work immediately or face action by the management.
The court has specifically said that the hospital management is free to initiate action and contempt proceedings against the doctors on strike.
While asking them to resume their duties immediately, the High Court on Tuesday said that it will hear the junior doctors' mass leave issue today.
The state government has told the court that medical services in Maharashtra were paralysed because 60 per cent of the resident doctors across the state went on strike.
The court has directed the Maharashtra Association of Resident Doctors (MARD) to ask all doctors to resume their duties.
-ANI