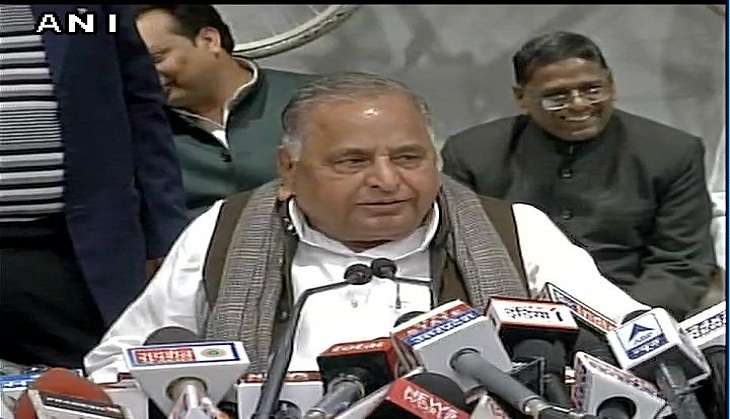 On Wednesday, Samajwadi Party supremo Mulayam Singh Yadav declared a list of 325 candidates of a total of 403 seats, for the upcoming Assembly polls set to take place in 2017.
The names of candidates for the remaining 78 seats will be announced soon, Mulayam Singh Yadav said.
Of the 229 sitting MLAs, 176 have been given tickets, leaving about 50 sitting MLAs who have been denied tickets this year. A total of 4,200 candidates had sought tickets to the upcoming polls.
"Samajwadi Party will not be entering into any alliance," Yadav declared.
Mulayam Singh Yadav also took the opportunity to criticise the Central government, saying that they have not met their promises. On demonetisation, he said a befitting response will be delivered for the move, and that will be given by the people themselves.