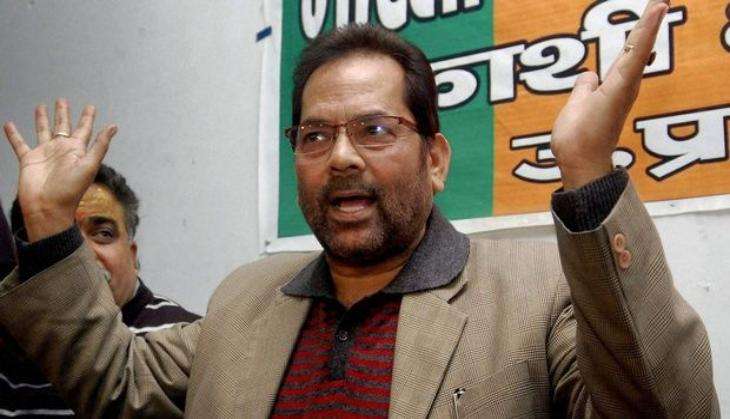 As the Samajwadi Party is witnessing political crisis ahead of the Uttar Pradesh Assembly polls, Union Minister Mukhtar Abbas Naqvi, on 26 October, snubbed the SP over the ongoing family hysteria and said that neither the Bharatiya Janata Party (BJP) nor the people of Uttar Pradesh are interested in the family problems of the Yadavs.
Naqvi also expressed his confidence that the BJP will form the government in UP as the people of the state want development and so does the saffron party.
"I don't know which side will win this battle but one thing is for sure that the people of Uttar Pradesh are on the losing side as amid all this turmoil they are being sidelined. The people of UP gave a mandate for development but nothing happened. In the past five years, they did nothing and the ungraceful manner in which they are exiting is extremely unfortunate," said Naqvi.
"The people want development. And with the idea of development the BJP will form the government," he added.
A day after party supremo Mulayam Yadav asserted that all was well within the party, Samajwadi Party leader Pawan Pandey was earlier today expelled from the party over his alleged clash with MLC Ashu Malik.
Announcing the decision, sacked Cabinet member Shivpal Yadav said, "We have written a letter to Uttar Pradesh Chief Minister to sack Pawan Pandey of the ministerial position over clash with MLC Ashu Malik."
Pandey's sacking will further escalate the ongoing tension in the Samajwadi Party, which has been facing an internal crisis since Akhilesh Yadav sacked Shivpal from his Cabinet.
--With ANI inputs
Also read: Samajwadi Party downplays family feud, says 'all is well'