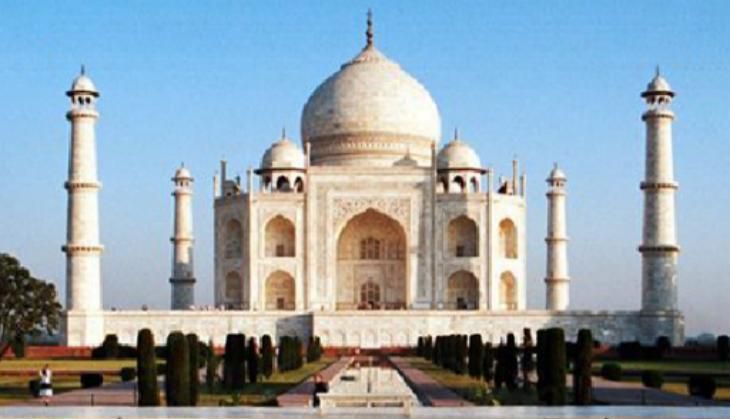 Experts have warned that the move to use a mud pack to remove the harmful surface deposits from the wall of Taj Mahal may have adverse effects on the iconic monument.
The Times of India reported that the Parliament Standing Committee had previously approved the interim action plan for restoration of the Taj with the use of a mud pack - the safest and most-popular method used to clean monuments across the world.
It was reportedly proposed that this cleansing process would be repeated every 6-7 years if there was no visible reduction in pollution.
The therapy is currently being applied for the third time in the last 14 months on the monument's north wall. But the experts have warned that frequent therapy may rob the Taj of its original colour and texture.
"At the rate it is being conducted, scaffolding will cover the monument most of the time,'" a senior official told the daily.
The Taj Mahal underwent mud pack therapy for the first time in April 2015 when the parliamentary standing committee on environment inspected the Taj following an Indo-US study.
According to the study, black and brown carbons along with dust were causing the monument to turn yellow. The mud pack therapy was carried out once again in September 2015 after hordes of insects left green patches on the walls.
"With regular cleaning, the original colour, texture and shine from the marble surfaces will be gone forever," SN Tripathi, professor at the Centre for Environmental Science and Engineering at IIT-Kanpur, who was involved in the Indo-US study, told the daily.