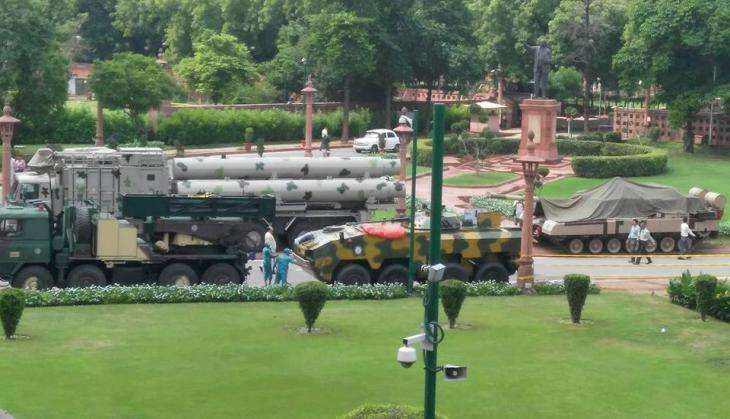 The presence of tanks, a combat vehicle and a truck loaded with missile rockets in the Parliament complex took parliamentarians by surprise on 1 August.
"What are these doing here?" was the question on the lips of many an MP who flocked to the watch and ward of the House to find a response.
Congress leader Shantaram Naik also raised the matter in Rajya Sabha, questioning the display and saying that the members should have been properly informed about the large military equipment that was parked in the complex. Deputy Chairman of Rajya Sabha PJ Kurien said he would examine the matter.
The confusion cleared up after a press statement was released later that day, claiming that the display was a part of an exhibition by the Defence Research and Development Organisation (DRDO).
The DRDO exhibition is reportedly aimed at providing the MPs with a "firsthand account of the mammoth amount of work" undertaken by the country's premier research organisation and their successful implementation.
According to reports, several parliamentarians were also seen clicking their selfies with the military display in the Parliament complex.
A first of its kind exhibition
The three-day exhibition will be thrown open by Lok Sabha Speaker Sumitra Mahajan on 3 August.
The exhibition, which will be held at the Parliamentary Library building, will display numerous state-of-art defence technologies. Among the items on display are the BramHos supersonic cruise missiles, the 'Arjun' main battle tank, Airborne Early Warning and Control System, Multi Barrel Rocket Launched 'Pinaka', Wheel Armoured Paltform and various types of radars among other indigenous products by the DRDO.
--With inputs from Agencies