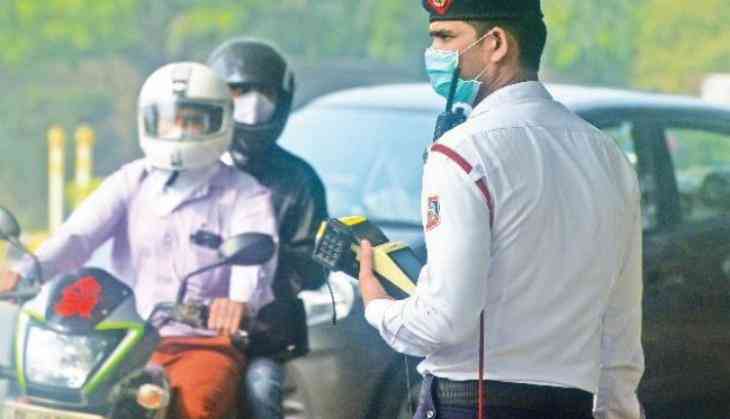 The Ministry of Law and Justice under the Government of India has notified the recently passed new Motor Vehicle (Amendment) Bill 2019. Which means now violating the traffic rules have become highest than ever before. Now once such incident has been reported in which one resident of Delhi, Dinesh Madan was fined with a challan of Rs 23000 by Gurugram police for breaking several traffic rules.
According to the challan receipt, Dinesh has been fined for:
-Driving without license
-Driving without a registration certificate
-Driving without third party insurance
-Violating air pollution
-Driver without a helmet or turban
When asked to Dinesh Madan about the challan he told News18, "I am shocked and have not been able to sleep at night as it is not a small amount but a very big one. I was not carrying the documents with me and I told them (the police) that the documents are at home post which they asked me to have them brought over in 10 minutes. I informed that I am a resident of Delhi and we are near the Gurugram court, so how will I be able to get them? …Then they asked for my keys and said that it (Madan's vehicle) is going to be impounded."
Interestingly, after the Motor Vehicle Act of 2019 passed the challan amount of every traffic violation has become much expensive than your thought.
These are the new traffic violation rules:-
No Driving license - 5 thousand rupees
No RC of Vehicle - 5 thousand rupees
No Vehicle Insurance - 2 thousand rupees
No Pollution certificate - 10 thousand rupees
No Helmet - 1 thousand rupees