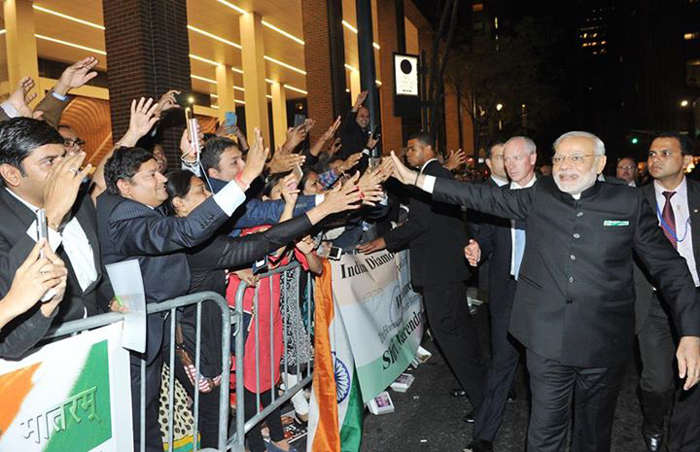 On his second day in US, Prime Minister Narendra Modi will attend the UN Sustainable Development summit in New York. The summit is an important one as it is the first after the completion of stipulated time for UN Millennium Development goals.
UN will release a new list of 17 goals to be achieved by countries around the world by 2030. The list includes issues like removing poverty in all forms, food security, women empowerment, clean energy, sustainable cites etc.
Modi is likely to talk about his pet schemes back home like, 'Swacch Bharat', 'Beti bacho, beti padhao', 'Namai Gange', smart cities etc all of which are in line with the 17 new goals to be adopted.
"If you look at the 17 goals, India has already started work on 11," an Indian government official was quoted in a national daily.
The world summit will be attended by 150 world leaders who will decide ways to attain the set goals.