Namit Hans
| Updated on: 13 February 2017, 3:19 IST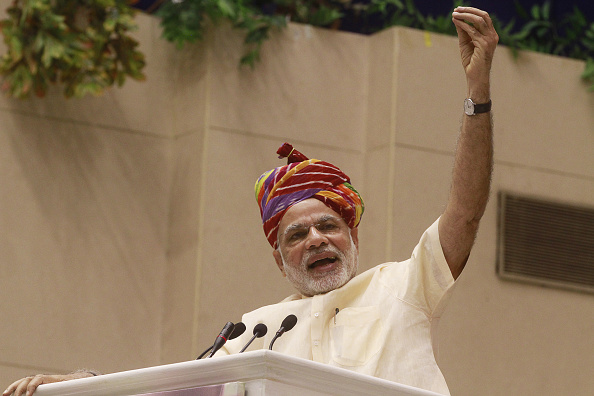 On 15 July, which is celebrated as the World Youth Skills Day, Prime Minister Narendra Modi will launch a new program - Skill India Mission - from Vigyan Bhawan, Delhi. The program will focus on developing entrepreneurial skills in youth.
A year after the announcement was made; Modi government is ready to launch a number of initiatives under the umbrella of 'Skill India Mission'. Here are some facts:
The program includes a redesigned Model Skill Loan Scheme, Skill cards under 'Pradhan Mantri Kaushal Vikas Yojana' and the new National Police for Skill Development.
It aims at providing skill development training to 500 million youth before the year 2020.
More than 50 per cent of the youth will be trained in agricultural sector.
Apart from that, government will provide training for cobblers, welders, carpenters, blacksmiths, etc.
Construction, transportation, tourism, banking, etc. will be given extra emphasis because there are very few skill development institutes that provide training in these sectors.
The youth will also be helped in finding a suitable job after the completion of their training.
Old wine in new bottle?
It should be noted that this is not the first time that a government is starting a skill development program in India. In 1968, National Policy of Education by Kothari commission and in 1975, central advisory board of education were set up to develop a skill based education system in country.

The previous government, headed by Manmohan Singh had set the same target of training 500 million youth by 2022, under the National Policy of Skill Development, 2009.

National Skill Development Corporation was established under this policy and was given a target of training 150 million people. Similarly ministry of Labour was given responsibility of training 100 million; MHRD 50 million and 21 different ministries and organisations were to train the rest 230 million youth.
What Modi govt is planning to differently?
Modi government has revised the old policy and brought all these ministries and organisations together and clubbed them under 'ministry of skill development and entrepreneurship'.

The previous policy primarily focussed on placements and the quality of work or ensuring sustainability of the process was ignored.

Also, before the emphasis was mainly on traditional skills but now the government will aim at widening its spectrum by including Transportation, tourism, construction, etc.
Challenges for the Modi govt
The success of revised policy will be very crucial as the total number of students who currently pass the training course is bare minimum. Even lower is the number of trainees who find placement. Moreover, in most of the cases the person leaves his or her job after sometime because of being of not being placed in the sector they have been trained in.
Around 220 million students which complete their school education by 2020 and out of them 150 million are expected to not enrol in college. Even if the government is able to provide vocational skill training to these youth, it would be another challenge to create as many jobs.
The demographic dividend which India is passing through might transform into its biggest problem if the government fails to provide appropriate skills and employment to the growing work force. This advantage can turn into demographic nightmare for India if not addressed properly.

Why Skill India Mission is important?

More than 50 per cent population of India is below 25 years which makes the country youngest in the world.
With second largest population in the world, India is home to a large number of youth which can be used as an efficient work force.
If the youth of India is provided with good entrepreneurial skills, they will contribute substantially in the economic progress of the country.
India can also serve as the biggest work force supplier in the world if our youth is given skill training of international standards.