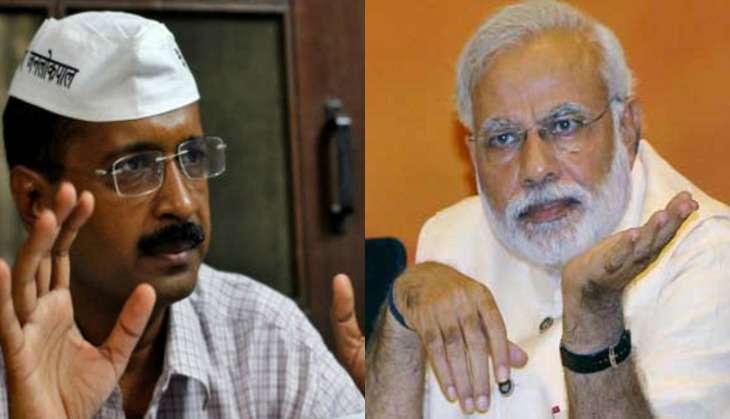 Continuing his attack on Prime Minister Narendra Modi, Delhi Chief Minister Arvind Kejriwal on 1 August suggested topics to the PM for his Independence Day speech.
Keeping up with the trend of launching blistering attacks on the Prime Minister, Kejriwal said PM Modi should speak on topics including Dalit atrocities, Kashmir unrest, farmer suicides and the increasing prices of Dal while delivering his Independence Day speech on 15 August. He added that people were extremely eager to hear him speak on these issues.
Sir, pl speak on dalit atrocities,gau rakshks,kashmir,akhlak,farmer suicides,daal price.Ppl dying to hear u on these https://t.co/TkaLBsE3SY

— Arvind Kejriwal (@ArvindKejriwal) August 1, 2016
This came a day after PM Modi took to Twitter and asked people to suggest ideas for his Independence Day speech.
My 15th Aug speech should represent the voice of 125 crore Indians. Share your ideas for the speech, on Mobile App. https://t.co/TYuxNO0R6P

— Narendra Modi (@narendramodi) July 31, 2016
PM Modi drew flak from the Opposition for keeping silent on issues like Dalit attacks and price rise.
Last month, Kejriwal released a video message saying PM Modi has launched a massive operation to crush the Aam Aadmi Party. He asserted that Modi was deliberately targetting AAP party workers and alleged that it was a massive conspiracy led by him, who he also claimed was the mastermind of the entire plot.
Kejriwal also went to claim that PM Modi was so frustrated he could order to kill the Delhi Chief Minister.