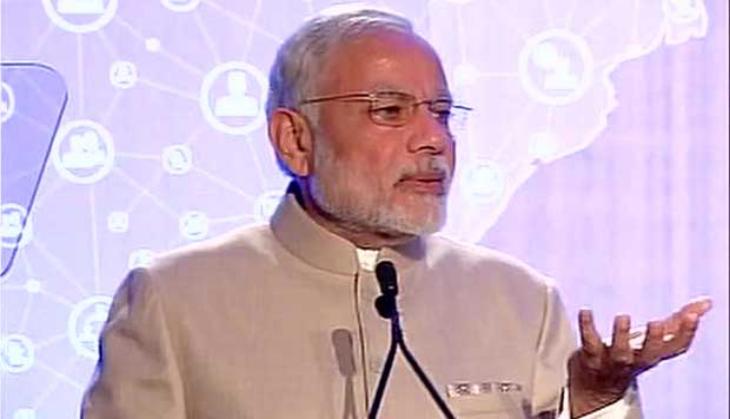 The Narendra Modi-led government is now just days from having completed two years in power. According to a survey by the Centre for Media Studies (CMS), nearly 49 per cent of Indian citizens have said that there has been "no change" in their living standards ever since the NDA-led government took oath on 26 May, 2014.
The survey results were announced at a press conference by former Secretary General of Lok Sabha Subhash C Kashyap.
The survey, of around 4,000 respondents across rural and urban areas of 15 states, observed that less than one-third of the respondents felt that the Prime Minister has fulfilled promises while around 48 per cent felt that the promises have been met partially.
It was also found that over 62 per cent of the population approved of Narendra Modi's performance as Prime Minister. As many as 70 per cent said they wanted him to continue as Prime Minister beyond the first five years.
Findings of the survey
According to the survey, 15 per cent of Indian citizens feel the situation has actually worsened.
"On whether living and life of people is any better today than two years ago, nearly half (49 per cent) feel 'no change' in scenario while 15 per cent feel that situation or conditions has worsened," the survey states.
"A significant percentage (43 per cent) feels that poor people are not benefitting from programmes and schemes under the Modi government," the survey states.
Modi's efforts to improve India's stand globally as well as improving administration at home got a thumbs up from a majority in the survey.
"While NDA government's initiatives are generally appreciated, concern for increasing prices and unemployment at grass root continues," CMS Director General PN Vasanti said.
Among major failures of the Union government, inflation was cited by 32 per cent of the respondents, followed by inability to provide employment (29 per cent) and inability to bring much talked about black money (26 per cent) - one of the key promises made in the 2014 election manifesto.
The major achievements cited in the survey included the Jan Dhan Yojna (36 per cent), the Swachh Bharat Mission (32 per cent) and efforts to bring foreign direct investment (23 per cent).
In the assessment of individual union ministries, Railways scored the best, followed by Finance and External Affairs Ministries.
The low-performing ministries included Labour and Employment, Law, Rural Development, Consumer Affairs, Food and Public Distribution and Social Justice and Empowerment.
The ranking of the Union ministers was topped by Sushma Swaraj, followed by Rajnath Singh, Suresh Prabhu, Manohar Parrikar and Arun Jaitley in the top five.
The low-ranked ministers in the survey were Ram Vilas Paswan, Bandaru Dattatreya, Radha Mohan Singh, J P Nadda and Prakash Javadekar.
"Important ministers like Venkaiah Naidu (Urban Development) and Smriti Irani (HRD) stood as 'average' performers in their overall standing as the expecations were much higher," the report said.
The assessment of ministries and Union Ministers was done based on four parameters - media presence, extent of activity on social media uilisation of MPLAD fund and people's opinion, it added.
-With PTI inputs