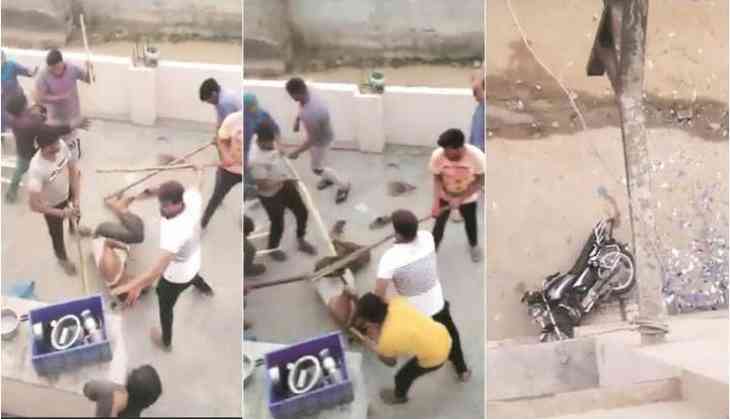 In an unprecedented situation in Gurugram, a family was attacked after a mob of around 20-25 men barged into the home with swords and lathis on the evening of Holi.
The incident soared after boys of the family, who were playing cricket outside were asked by some men to 'go to Pakistan' and play. A person has been arrested in the case and an FIR has been registered.
In the police complaint, Dilshaad, who was also beaten up by the mob stated that the incident took place after boys from his home went outside to play cricket in a vacant plot near the house, when they were asked by a group to 'go to Pakistan' and play.
Samira: We were making food for some guests when suddenly they entered our home. They beat me up with sticks when I tried to stop them. I asked them what has happened. But they said "aaj in mulloh ko chodna nahi". They went upstairs, broke windows & doors & thrashed them brutally pic.twitter.com/gYOWrA4lO6

— ANI (@ANI) March 23, 2019
The complaint read, "Two unknown men came on a bike and said, 'What are you doing here? Go to Pakistan and play'. They began fighting and when my uncle Sajid intervened, the boy sitting at the back of the bike slapped him and said, 'You wait, we will show you'," he alleged in the police complaint, adding that 10 minutes later, they saw six boys on two bikes and several men on foot approaching their home, armed with "bhalas" (spears), "lathis" (sticks) and "talwars" (swords)."
Samira, a member of the family narrated the incident, "We were making food for some guests when suddenly they entered our home. They beat me up with sticks when I tried to stop them. I asked them what has happened. But they said "aaj in mulloh ko chodna nahi". They went upstairs, broke windows & doors & thrashed them brutally."
ALso read: BJP silences Shatrughan Sinha, fields Ravi Shankar Prasad from Patna Saheb