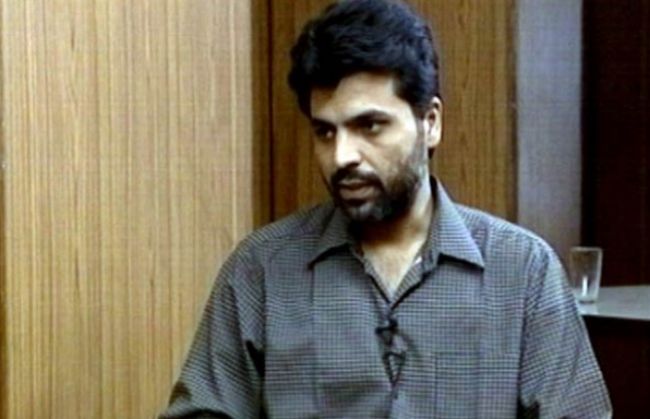 The hearing of Yakub Memon's curative plea, two days before his scheduled execution date on 30 July, will be transferred to a higher bench. The Chief Justice of India will decide on the bench tomorrow.
During the hearing today, Justice Anil R Dave and Justice Kurian Joseph made public their differences about the case. Justice Dave asserted that the death penalty should not be dismissed and said, 'If the king doesn't punish the guilty with red eyes then the entire sins will come on the king'. On the other hand, Justice Joseph pointed to gaps in the procedure of the entire case.
Justice Joseph pointed to two judicial lapses in the case: firstly, that the mercy plea that was dismissed by a three-member bench on 22 July was not circulated among all the judges involved. Secondly, today, he pointed out that the warrant was issued before the curative plea was heard. He says that all the legal remedies were not exhausted before the date was fixed. He insisted that the death warrant be stayed.
Memon's writ petition was to be heard on 27 July when Judge Kurian Joseph pointed to a 'procedural lapse' before the curative plea was dismissed. Judge Joseph claimed that the petition was not circulated among all the judges.
Memon used the last resort allowed to a convict before execution to appeal that the Maharashtra government showed 'undue haste' in allowing capital punishment.
Justice Joseph Kurian was hearing the writ petition along with Justice Anil R Dave. Justice Dave had dismissed Memon's curative plea together with Chief Justice of India HL Dattu and Justice TS Thakur.
Justice Joseph said that the 2013 ruling of the Supreme Court that all judges hearing the review should be made part of the curative exercise had not been followed.
He said that he and Justice J Chelameswar had filed for the dismissal of the review of the death penalty in April, 2015, along with Justice Dave. But they had not been included in the bench for the curative petition. Justice Joseph has asked the Government of India to look into the matter and respond.
Memon's lawyer Raju Ramachandran agreed with Justice Joseph and said that the Maharashtra government had given Memon only 17 days to legally appeal against the TADA court judgement. On 26 July, a group of 40 politicians and artists had written to the President of India to waive the capital punishment awarded to Yakub Memon.
In related news, the Public Works Department has sanctioned nearly Rs 22 lakh to build an iron grill around Memon's cell in Nagpur Jail. He will reportedly be buried in the jail premises and his family will be allowed to attend the burial.