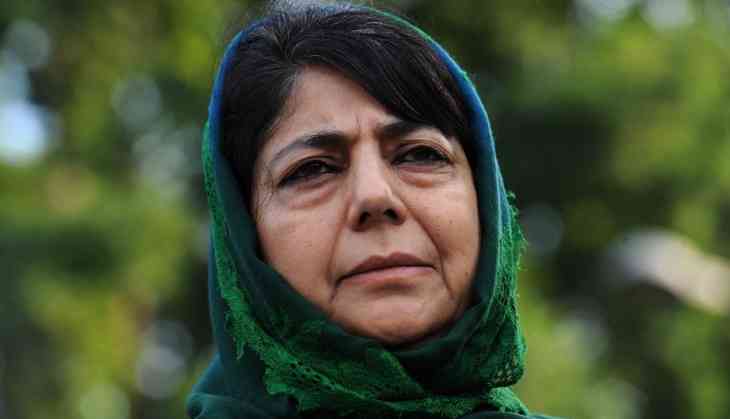 PDP chief and former Jammu and Kashmir chief minister Mehbooba Mufti took swipe at Prime Minister Narendra Modi over his remark on Article 370 and 35A that it caused "maximum damage" to the state.
Calling Article 370 as the basis of Jammu and Kashmir's relationship with the country and accession, PDP chief said that if the PM thinks the Article is bad then he should leave Kashmir.
Notably, Article 370 grants special status to Jammu and Kashmir while it bounds Parliament's power to make laws regarding the state. Article 35 A empowers the state assembly to determine 'permanent residents' for conferring special rights and privileges on them.
PM Narendra Modi, who is contesting from Varanasi, after filing his nomination on Friday he had said that Articles 370 and 35A have done "maximum damage" to Kashmir.
In an interview with a TV channel. PM Modi said the AIIMS and IIM have been established in Kashmir by BJP-government, however, top professors are not ready to go there because they can't buy property there.
"The rents there are very high. There is no investment in J&K because investors feel they won't get land there. The Valley is staring at bankruptcy as terrorists have finished tourism in the state," he said.
M Modi had further added that the youths in Kashmir were not getting jobs and that's why people there need a change.