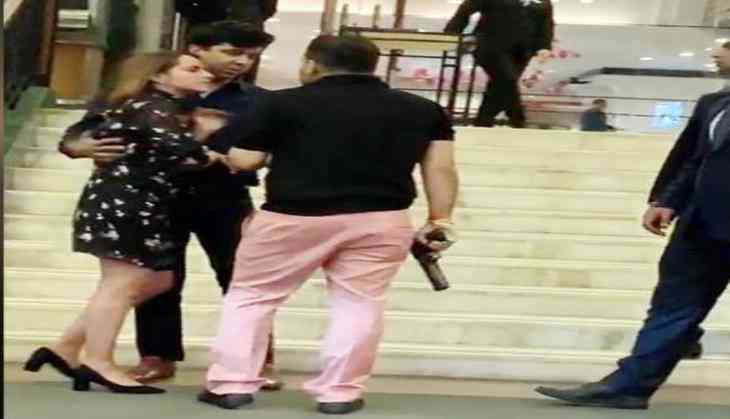 The recent incident of brandishing a gun outside the Hyatt Regency hotel in Delhi's VIP zone has made headlines from all over the country. The incident pertains to a misconduct towards a woman which happened in the 5-star hotel premises.
The video of the incident was recorded in the CCTV and it became viral. The man Ashish Pandey, is the son of a former BSP leader, who is seen abusing in the video and brandishing a gun while arguing.
Recently, he surrendered in the Patiala House Court and even recorded a video, pleading he was not guilty and that CCTV footage will reveal the truth. He blamed the media for comparing him with a terrorist and other naming and shaming which was unjust.
But the three girls accompanying Ashish had come from Dubai. Two of them were British citizen and the third one lives in Dubai. One of the girl's name is Pamela. As per media reports, anyone can become friends with Pamela on the social media network and then one can call Pamela and her friends in any part of the world for meeting and partying.
But the interesting part is one has to pay money to become friends with Pamela, and that's right. Friendship here comes with a price tag and it is not free which is usually seen in our lives and Ashish Pandey had paid the price of this friendship and then only had called these friends to Delhi.
Pamela Rooz is a Punjabi British and it is said that she is quite famous in Dubai.
Also read: Ashish Pandey, who was seen brandishing a gun outside a 5-star hotel in Delhi, approaches Patiala