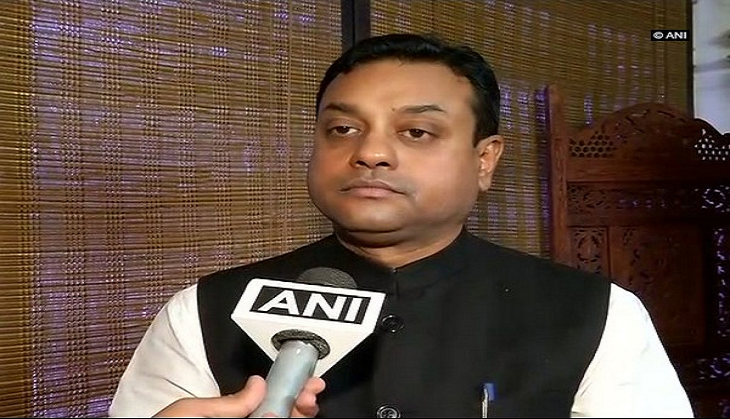 The ruling Saffron party on Monday accused the Grand old party, Congress of 'defaming' the Hindu religion by stating the term 'saffron terror'. The accuses the party leaders of defaming Hindus and demanded apologies from the party chief Rahul Gandhi and Sonia Gandhi. Responding to the accusation the Congress stated that none of their leaders has used this term and it doesn't exist.
The BJP spokesperson Sambit Patra asked for the apology after the NIA special court acquitted all five accused in 11-years old Mecca Masjid bombing case on Monday. "Today after the verdict, the Congress' face has been exposed as never before," Patra told the media.
Slamming the Congress, the BJP leader said: "A former official R.V.S. Mani told the media today that Home Minister (P. Chidambaram) was involved in changing the files.
"To hide the truth, to change the truth and to change whatever was already submitted in the court through an affidavit, this is what Chidambaram and others in the Congress dispensation were doing just in order to prove saffron terror.
"Rahul Gandhi and Sonia Gandhi must apologise to the nation."
The Opposition party came out in its chief Rahul Gandhi's defence and said that Rahul Gandhi has used the word Hindu terror 'saffron terror'.
Congress spokesperson P L Punia said terrorism is a criminal mentality and it cannot be linked to any religion or community. "Rahul Gandhi or the Congress party has never used the words 'saffron terror'," he told reporters.
When asked about the BJP's allegations. "It is mere rubbish. There is nothing called saffron terror. It is our clear belief that terror cannot be linked to any religion or any community or caste. It is a criminal mentality which leads to criminal activity and it cannot be linked to any religion or community," he told reporters.
Meanwhile, the NIA special court Judge Ravinder Reddy who acquitted all the accused in 2007 Mecca Masjid bomb blast case, resigns. He submitted his resignation to Andhra Pradesh High Court's chief justice. A report by Times Now said that Reddy had done so citing personal reasons.
Reacting to the development, All India Majlis-e-Ittehadul Muslimeen (AIMIM) chief Asaduddin Owaisi tweeted, "judge who gave acquittal to all accused in Mecca Masjid Blast RESIGNS very intriguing and I am surprised with the Lordship decision"
The massive bomb-blast on 18 May in 2007 in Hyderabad's Mecca Masjid on Friday, killed 9 persons and 58 injured.
Also read: Kathua, Unnao rape cases: Congress chief Rahul Gandhi questions PM Modi about justice for daughters asks, 'Are you serious?'