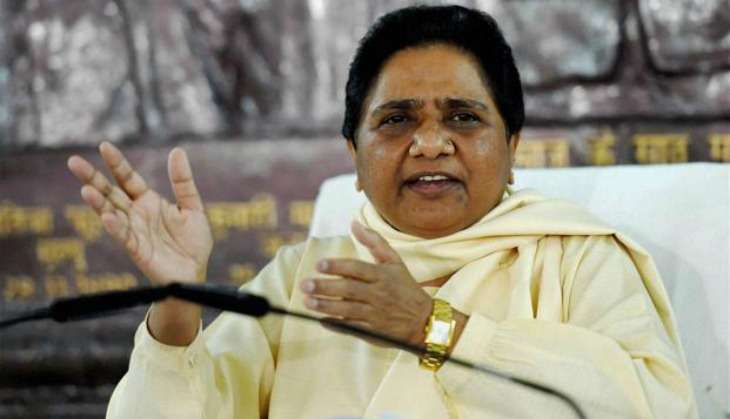 Terming the survey that shows favourable support for demonetisation as "bogus" and "sponsored", Bahujan Samaj Party (BSP) supremo Mayawati has dared Prime Minster Narendra Modi to dissolve Parliament and conduct an election to get the "real" pulse of people.
"This survey is bogus and a sponsored one which has no truth. The survey may have mentioned that 90% people, especially from rural areas supported this issue, but the rural areas have no access to banks, ATMs and internet. How did they support the cause," Mayawati said.
"I want to tell the people that they should be absolutely careful. I would like to tell the Prime Minister that if you want an honest survey and if you have guts then dissolve the Lok Sabha right away and conduct elections. It will be clear who supports the initiative and who doesn't," she added.
Earlier expressing his gratitude to the nation for its "historic participation" in a survey on demonetisation, Prime Minister Narendra Modi on Wednesday said it was satisfying to read insightful views and comments.
"I thank people for the historic participation in the survey. It's satisfying to read the insightful views and comments," Prime Minister Modi tweeted.
Prime Minister Modi urged the nation to share first-hand views on the demonetisation move by taking part in the survey on the 'NM' Application .
"I want your first-hand view on the decision taken regarding currency notes. Take part in the survey on the NM App," Prime Minister Modi tweeted.
Barring Bihar Chief Minister Nitish Kumar and Odisha Chief Minister Naveen Patnaik, the demonetisation move has been severely criticised by many for its poor planning and execution.
Congress, TMC, Left and RJD, have been demanding a discussion on the issue under a relevant rule which entails voting and has repeatedly asked the Prime Minster to make his presence in Parliament.
--
ANI