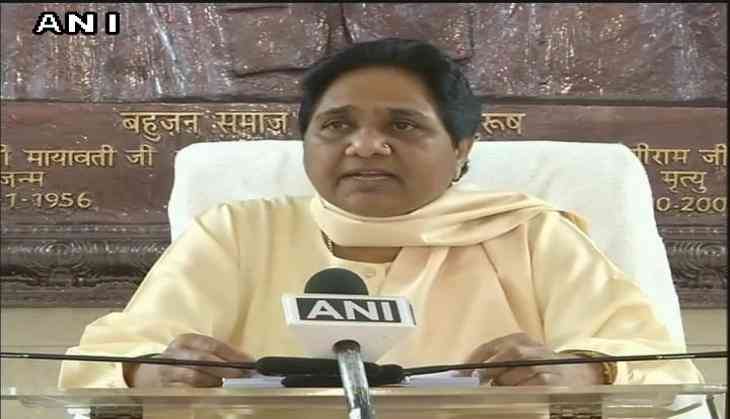 Mayawati says will resign from RS for not being allowed to speak on Dalits
The Huge drama was witnessed in the Rajya Sabha on Tuesday when Bahujan Samaj Party (BSP) supremo Mayawati said she would resign from the Upper House after accusing the chair of not allowing her to speak on issues related to Dalits.
Mayawati first walked out of the chamber before formally announcing her decision to resign.
"Let me speak or I will resign," Mayawati had said.
After saying so, she walked out of the House.
Earlier, Mayawati hit out at the government for not doing enough to stop atrocities against Dalits and other backwards and deprived classes.
"Since the time the BJP has come to power, there has been exploitation of the Dalits, poor, minority, and backwards castes," she said.
Mayawati further said that the BJP formed its government in Uttar Pradesh after distorting the Electronic Voting Machine (EVM).
"The Dalits were suppressed in Saharanpur but the government did not do anything about it," she said.
"No community is safe in UP, but the condition of the Dalits is worse," she added.
Mayawati further said that she has come as speaking as the voice of the suppressed.
Even the Congress staged the protest in the well regarding the law and order situation in the state.
Both, Rajya Sabha and Lok Sabha have been adjourned.
-ANI