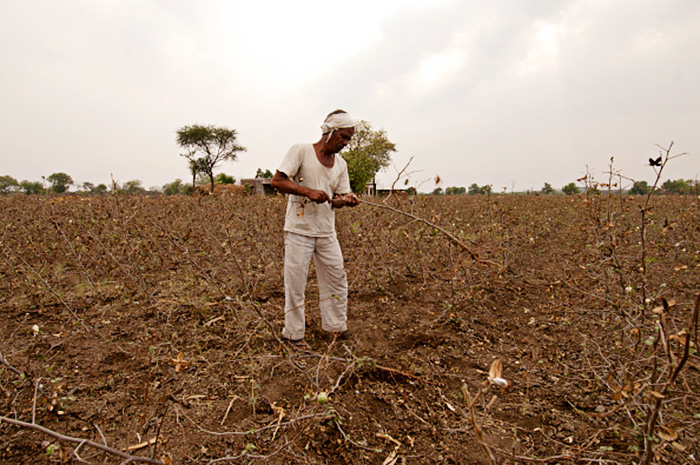 In drought-stricken Marathwada, where 168 distressed farmers have committed suicide since the beginning of the year, Finance Minister Arun Jaitley's budget has been described as upsetting, reports The Indian Express.
While the Centre called the budget 'rural centric', villagers in the Jalna district of Marathwada are unhappy that Jaitley made no mention of the farmer suicides in the region. They also say that they had hoped for loan waivers, which they haven't got.
"Did he say anything about our farmers' loans? Did he say anything about our mounting debts? If he had so, I have not heard neither have scores of farmers in our village," said Shivaji Gajar, a marginal cotton farmer in Jalna's Gundewadi village.
Gajar owes Rs 2 lakhs to banks and money-lenders. He said: "Like me, there are at least 400 farmers in our village who have taken loans from banks and money-lenders and are now not in a position to repay. Because of our inability to repay, interest goes on piling up and there is constant pestering by banks and money-lenders to repay the loan."
In Ranmala village, farmer Sopanrao Budhwant said the budget could have been more proactive about farmers' problems. "The government could help farmers with financial assistance for buying seeds and equipment," he said. "It is because farmers do not have money, they are forced to borrow from banks and money-lenders at hefty interest rates that keep piling up after they fail to repay."
The Jalna district is suffering such a severe drought that even drinking water is in short supply. This means that the district's main crop, cotton, has withered away. "When there is no water for drinking, how can we expect water for agriculture?" asked Gajar.