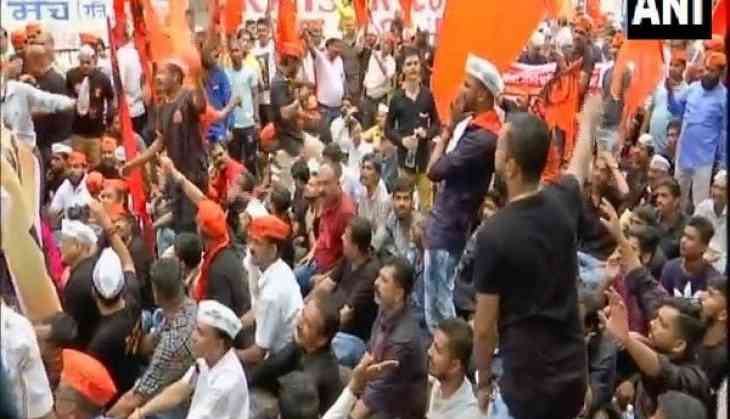 The Maharashtra government on Monday filed a caveat before the Supreme Court in respect of Maratha Reservation Act, which was passed by both Houses of the state Assembly on November 29.
A caveat is a legal process in which a party, which files it before the concerned court, will be given a hearing and the court can't pass any order without hearing its side.

On November 30, Maharashtra Governor C Vidyasagar Rao signed the Maratha reservation bill that proposes16 per cent reservation for Marathas under educationally and socially backward category.
The bill gives 16 per cent reservation to the members of the Maratha community in government jobs and admission in government institutions, under the Socially and Educationally Backward Classes of Citizens (SEBC). The state already has 52 per cent reservation for OBCs, SCs, and STs in government jobs and admission in academic institutions.
With 16 per cent reservation for Marathas, the total quota percentage in Maharashtra goes up to 68 per cent, the highest in the country after Tamil Nadu where the quota is up to 69 per cent.
On November 18, the Maharashtra government had approved the Maratha Reservation Bill, for which the community has been protesting since 2017.
In 2014, the then Congress-Nationalist Congress Party (NCP) government in the state had announced 16 per cent reservation for Marathas and five per cent reservation for the Muslims. However, the Bombay High Court stayed the decision in response to a PIL.
-ANI
Also read: If world's tallest statue can be made, why not Ram Temple, asks RSS leader Dattatreya Hosabale