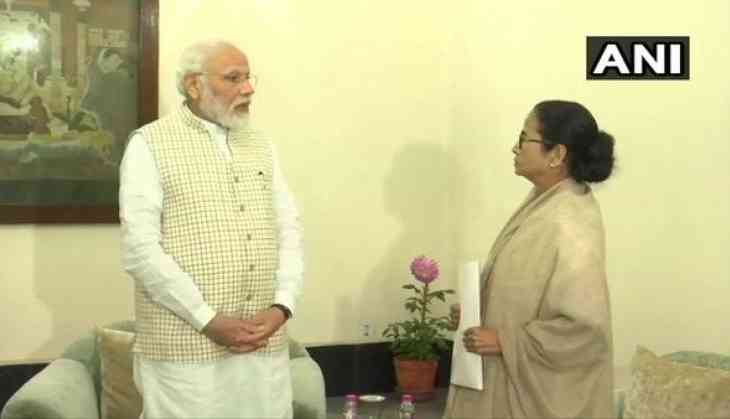 On Saturday, West Bengal Chief Minister Mamata Banerjee stated that she told Prime Minister Narendra Modi to reconsider on the subject of Citizenship Amendment Act and appealed him to withdraw CAA, NRC and NPR.
PM Modi asked Mamata Banerjee to come to the national capital and address the issue, she told reporters following a meeting with the PM at Raj Bhawan.
Mamata Banerjee dubbed her meeting with the prime minister as courtsey visit and stated that she had brought up issues regarding the due financial relief that state is yet to recieve.
"It was courtsey meeting. I told him about the Rs 28,000 crore that the state is yet to receive from the Centre.
"I also told him that protest is going on across the country against CAA, NRC and NPR. I acquainted him that we are against CAA, NPR and NRC. I asked him that the Centre should rethink on the issues and withdraw CAA," she said.
Also Read: JNUSU President Aishe Ghosh responds to Delhi Police: I too have evidence
Also Read: JNU Violence: Delhi Police identifies nine suspects who carried out attack on students, teachers