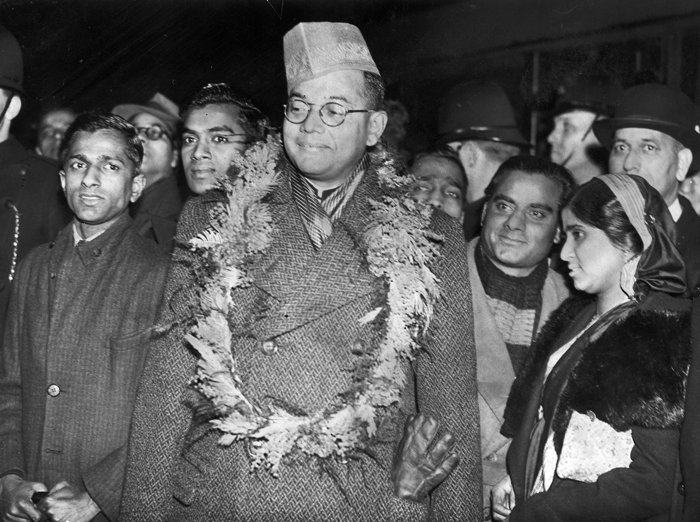 West Bengal Chief Minister Mamata Banerjee has decided to release the 64 classified documents on Subhash Chandra Bose that her government has in possession.
The files would be in public domain from Friday, 18 September onwards.
Banerjee held a press conference to announce her decision. She said, the files would be preserved and displayed in Kolkata police Museum from Friday and would be open for people.
All 64 files concerning Netaji Subhas Chandra Bose will be put in public domain next friday: WB CM Mamata Banerjee pic.twitter.com/qzgLqK636W

— ANI (@ANI_news) September 11, 2015
There has been a longstanding demand for the release of these documents, even all central governments have evaded the demand of declassifying the files, which continue to make news.
Earlier this year, a fresh controversy was sparked off when newly declassified documents revealed that the Intelligence Bureau kept Bose's relatives under close surveillance for two decades during Jawaharlal Nehru's tenure as Prime Minister. The revelations intensified demands for releasing all files related to the freedom fighter, so that the mystery around his death could be solved.
The BJP government, when in Opposition, had demanded the files be declassified but has now refrained from doing so on the grounds that such a move could jeopardize India's relations with the international community.
However, Netaji Subhash Chandra Bose's relatives, irked with reports of their family being spied on under Nehru's regime, demanded that at least the files that are in possession of the state government be released. Mamata Banerjee had maintained a stoic silence on the issue then. Interestingly, according to a Times of India report, the West Bengal government had in fact denied the existence of any secret files pertaining to Netaji.
In reply to an RTI, the state government had on February 25, 2014, said that it did not have any secret files on Netaji and that all the files it had had been declassified. However, just a month later, a home department letter stated that the files did exist and were available at a hidden location.
However, its a known fact that the West Bengal government always had access to these 64 files as stated in the in the status report of the Mukherjee Commission, set up to probe the sudden disappearance of Netaji.