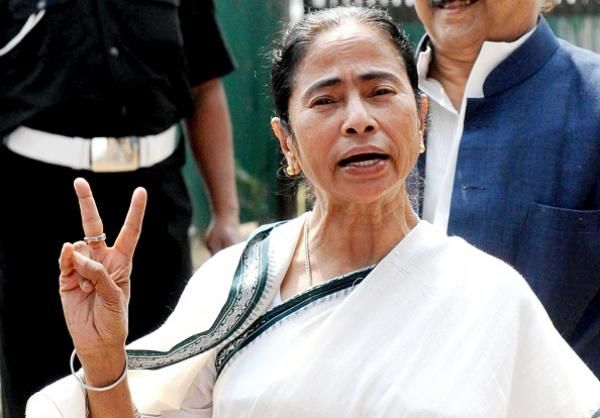 Mamata Banerjee has several firsts to her credit. The first female Chief Minister of West Bengal, first non-CPI(M) leader to win elections in over three decades.
There is another first that would be added to her legacy on 26 November. She would be the first West Bengal chief minister to attend a Jamiat Ulema-e-Hind Conference.
What is the conference all about?
A mega rally would be held at Shahid Minar grounds. It is being organised by the Jamiat Ulema-e-Hind, which is an influential organisation and has control over hundreds of Madrasas in the state.
Mamata, reportedly, would be talking about secularism and the ongoing intolerance debate in the country. She would share the stage with Siddiqullah Chowdhury, the general secretary of the organisation. Chowdhury convinced Mamata to attend the event in July this year.
What is noteworthy is that before the meeting in July, Chowdhury was critical of Mamata, complaining about how she has failed to do anything for the minority. After the meeting, however, he had only praises for her.
One might ask how attending an Islamic conference be the best place to promote secularism?
Well, it turns out that JUH has been very keen on a Bihar like Grand Alliance coalition in West Bengal too.
JUH president Maulana Arshad Madani while speaking at a national unity function organized by Jamiat Ulema-e-Hind (JUH) in Barabanki on Saturday had favoured the forging of a similar alliance in West Bengal.
While the formation of Grand Alliance is a completely unlikely prospect in West Bengal and unnecessary at the same time, the organisation throwing its weight behind Mamata would boost the serving chief minister's chances of winning the Muslim votebank.
So, is it all about vote-bank politics?
Yes perhaps. Here are some facts:
West Bengal goes to polls in six months.
Murshidabad and Malda, remain the only two districts in West Bengal with 63.67 per cent and 52.05 per cent of Muslim population that still remain a Congress stronghold.
Muslims comprise around 28% of Bengal's population.
Mamata government handed out Rs 2400 as Eid bonuses for people of the minority community whose salaries were below Rs 24,000, reported the Economic Times in July.
This leaves room for BJP to polarise Hindu votes
BJP might have received a drubbing in Bihar. One of the reasons it fared so badly is because it tried to polarise votes on issues like Muslim reservation, Pakistan and beef politics. By trying to polarise the Muslim votebank, Mamata could be repeating the same mistake that BJP made in Bihar.