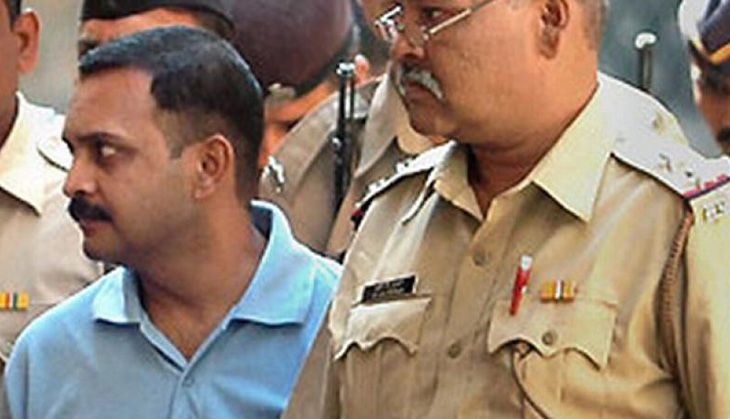 The 2008 Malegaon blasts are in news once again. Lt. Col. Prasad Shrikant Purohit is an accused in the blasts that rocked Malegaon area in Maharashtra on September 29, 2008. Four people were killed and several others were injured in the incident. The probe was initially conducted by the Maharashtra ATS and later handed over to the NIA.
Along with Purohit, members of a right-wing group Abhinav Bharat are also accused in the case. Purohit has claimed that he had infiltrated Abhinav Bharat to track their activities and his senior was in the know. 
Purohit has been in jail since the last seven years. Recently, he wrote a letter to the Defence Ministry claiming that he has been implicated in the case and demanded that the ministry make available documents which will prove his innocence. 
Apart from Purohit, Pragya Singh Thakur, Shivnarayan Kalsangra, Shyam Sahu, Ramesh Upadhya, Sameer Kulkarni, Ajay, Rakesh Dhawade, Jagdish Mhatre, Sudhakar Dwivedi, Sudhakar Chaturvedi and Pravin Takalki have been arrested. Ramaji Kalsangra and Sandeep Dange, who are the absconding accused in the Samjhauta blast case, have also been chargesheeted in this case.
However, the case against Purohit seems to be weakening in both the Samjhauta and Malegaon blast cases. Here's why: 
1. The only witness against Purohit in the Samjhauta blast case has retracted his statement. In an interview to India Today, Captain Nitin Dattatray Joshi said, "I was threatened. Never saw RDX at Purohit's house. Firstly they told me to say that Purohit gave me the illegal weapons. Secondly, they wanted me to say that I saw the RDX at Purohit's residence. Thirdly, they wanted me to say that he confessed to me that he has supplied the RDX."
2. Yashpal Bhadana and Dr RP Singh, both witnesses have retracted the statements they made before the magistrate in Mumbai, in 2008. 
"At Abhinav Bharat's meetings in Faridabad and Bhopal, in front of me no one discussed blasting bombs or killing people or sparking riots... I have never said this in any of my earlier statements," Dr RP Singh, a doctor by profession, told a magistrate at Delhi's Patiala House Court this month, reported NDTV. 
3. Defence Minister Manohar Parrikar has responded to Purohit's plea by saying: "I have told them to give the documents he needs for defending himself."