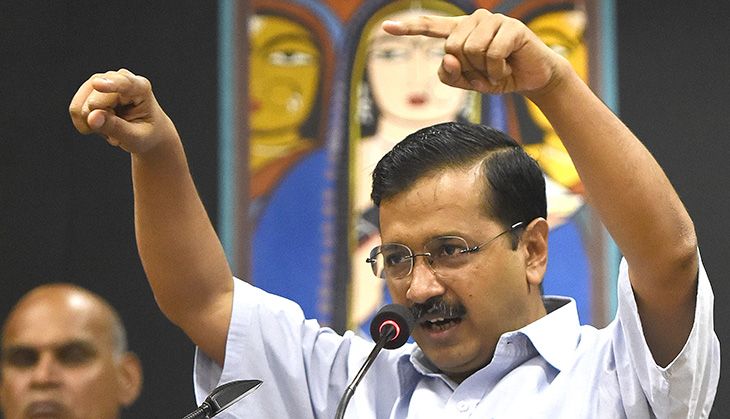 Delhi chief minister Arvind Kejriwal has written to the Central Information Commission, demanding that details of Prime Minister Narendra Modi's education be made public. In his letter, Kejriwal said that the CIC was trying to hide information about the prime minister and wrote: "Show courage."
In his declaration before the Election Commission while contesting the 2014 general election, Modi had said he has a BA degree from the Delhi University and a Master's from the University of Gujarat.
Kejriwal, whose own electoral declaration is under fire for allegedly changing his address from a UP one to a Delhi one before the Delhi assembly elections, cited a news report in his letter to Information Commissioner M Sridhar Acharyulu, according to NDTV.
He wrote: "I have no objections to my record being made public. But I have learnt that you have blocked information on Narendra Modi's degree. The entire country wants to know the truth. Despite that you refused to release details of his degree. Why did you do this? It is wrong."
He added: "You want everything about me out in the public domain, to which I have no objections. But I am amazed that you want to hide information on Narendra Modi's degree. It raises the suspicion of people - is the commission really impartial?"
Earlier this month, Delhi University rejected an RTI for information on Modi's BA degree, saying it does not have his roll number.
Another RTI on "how many people with the name of Narendra Modi had passed BA in 1978 by correspondence" was also rejected.