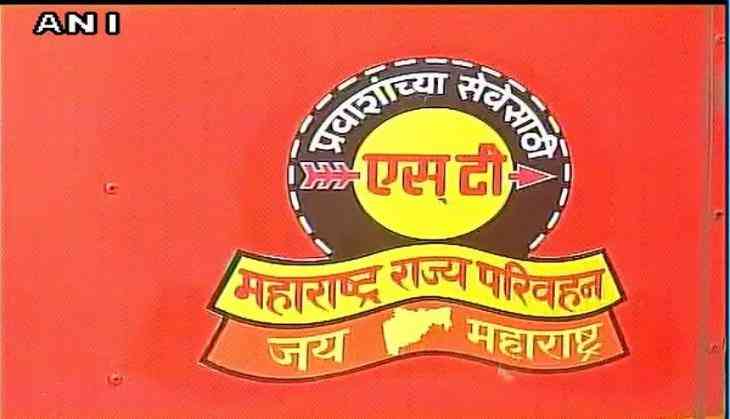 The state buses with a new logo containing the words 'Jai Maharashtra' were flagged off from Mumbai Central to Belgaum on 2 June.
However, the development comes amid the dispute between the both Maharashtra and the Karnataka Government for the slogan of 'Jai Maharashtra'.
A few days ago, Karnataka's Urban Development Minister Roshan Baig had said that anyone who chants 'Jai Maharashtra', their posts will be taken away from them.
Following which, Maharashtra Chief Minister Devendra Fadnavis condemned the statement.
Despite the outrage, Maharashtra Government's Transport Minister Diwakar Ratote made the decision that every state bus will carry the 'Jai Maharashtra' logo on it.
-ANI