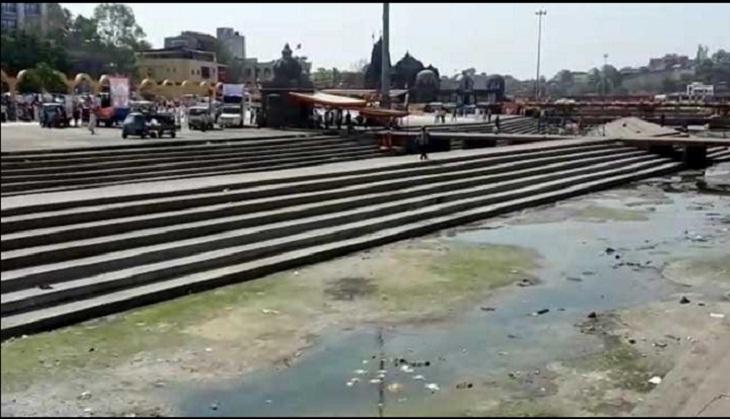 As Maharashtra faces what is being called the state's worst drought in over a century, Ramkund, one of Nashik's popular Kumbh bathing spots on the Godavari River, has dried up entirely - for the first time in 130 years. Legend has it that Rama and Sita used this spot to bathe during their exile. Every year, thousands of devotees flock to Ramkund to take a dip in the sacred bathing spot on the eve of the Guddi Padwa - which marks the beginning of the New Year according to the Hindu calendar. With the spot now bone dry, the devotees will have to skip the tradition this year. 
Nashik Municipal Corporation's Deputy Mayor Gurmeet Bagga confirmed that thousands of pilgrims were expected to turn up at Ramkund on 8 April but that they would not be able to take the dip at least till July-end. He said that the dried up ghat has now turned into a playground and that children from the locality could be spotted playing cricket and football where the waters once ran. 
According to media reports, the corporation supplies around 100 litres per head per day (LPHPD) to Nashik residents as against the national norm of 130 LPHPD - this fell to around 80 LPHPD due to water scarcity.
In the meantime, the civic officials are considering different options to help revive the tank. These include digging borewells on the river banks and halting boating activities at Gandhi tank and transferring the water to Ramkund. However, officials are said to be skeptical are skeptical considering the spiritual value and cost involved in the project.  
The Purohit Sangh has now made a plea to the Nashik Municipal Corporation authorities to arrange water to enable the priests and the devotees to perform at least the basic religious rituals on 8 April. However, the authorities are yet to respond.