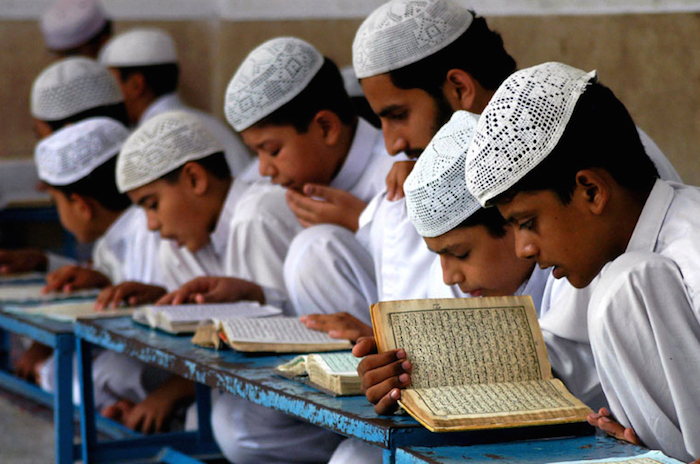 Bareilly's premier madrassa, the Manjar-E-Islam, has introduced a special course on Islam and Terrorism for students enrolled in its graduate (Fazil) programme.
The aim of the course is to help students understand how terrorist organisations misuse extracts from the Quran and the Hadith (commentary on the Quran by clerics from Muhammad's era). This will be done by, first, teaching students the original extracts and then comparing them to the distorted extracts distributed by terrorist organisations.
"Many terrorists groups, including IS, al-Qaida and Taliban have published misleading extracts from Hadith. Through this, they try to lure youngsters to join their groups. The original texts of religious books are in Arabic. These groups fool young people by misquoting religious texts while offering a translation. In this specialisation course, we will compare original extracts with the ones published by terrorist organisations to make students aware of the true message of Islam, and demonstrate how it is being corrupted," a senior teacher at the Madrassa, Mufti Mohammed Saleem Noori, told The Times of India .
Set up in 1904, Manjar-E-Islam was formed by Imam Ahmed Raza Khan aka Aala Hazrat, who founded the Barelvi movement. The madrassa is run by dargah Aala Hazrat. It has previously issued fatwas against Salman Khan and Azam Khan. Most recently, the dargah issued a fatwa that the namaz-e-janaza, a prayer performed during last rites, will not be performed for those who have a history of terrorist activities.
Apart from a regular course, the madrassa is also planning to conduct workshops on how terrorists are using religion to misguide young Muslims.
"In the name of Islam, organisations are spreading terrorism. This throws Islam in poor light. We want to spread the original message of Islam through our madrassa," said the chairperson of dargah Aala Hazrat, Hazrat Subhan Raza Khan.