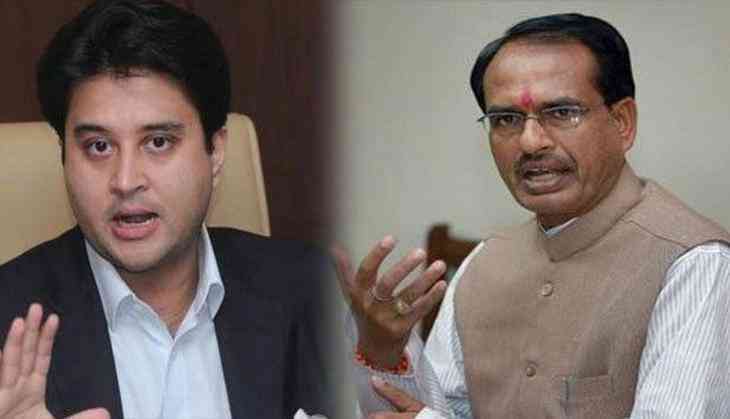 Jyotiraditya Scindia and Shivraj Singh Chouhan
As the Madhya Pradesh has come out to vote, the election is in full swing in the state and Congress leader Jyotiraditya Scindia has casts his vote and assured a victory for the party.
The MP election has been under the watch as this time it might be a close contest between the 2 national parties as the opinion polls have predicted. The election this time has not been about the religion or the Ram temple rather on the key issues of unemployment, farmer distress, and reservations.
In 2016-17, Mandsaur saw a major outbreak of the farmers who protested on the streets regarding the pricing and loan waiver which he even led to the killing of 6 farmers by the security forces.
Congress' Madhya Pradesh campaign manager, Jyotiraditya Scindia has said, "I assure you that on 11th December Congress will form the government with the blessings of the people."
MP chief minister Shivraj Singh Chouhan has said that "We're 100% certain that BJP will form government with an absolute majority. We have set a target of 200 seats and our lakhs of volunteers are working to make it a reality."
The minimum support price, as proposed by the MS Swaminathan report in 2006, has not been imposed by any government until now and the unemployment rate has been increasing, and it has made this election the toughest for the BJP and CM Shivraj Singh Chouhan who is eying for a fourth continuous term, will be in a fray to entertain the voter as the poll promises remain flat.
Also read: Madhya Pradesh Elections 2018: EC officials, 2 others died while on polling duty after suffering cardiac arrest in
I assure you that on 11th December Congress will form the government with the blessings of the people: Jyotiraditya Scindia after casting his vote at a polling booth in Gwalior #MadhyaPradeshElections pic.twitter.com/AeswowBZTU

— ANI (@ANI) November 28, 2018