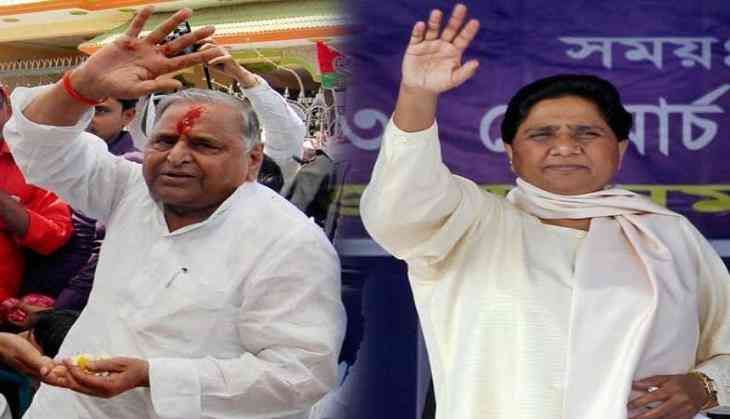 Mulayam Singh Yadav and Mayawati
After the infamous 'Guest House scandal' of Lucknow which changed the politics of Uttar Pradesh altogether, Mayawati and Mulayam Singh Yadav will be sharing dais today in a rally in Mainpuri after almost 24 years.
As the political parties gear up for the third phase of Lok Sabha polls which is scheduled to take place on April 23, everyone is awaiting a rally in Mainpuri which will bring two bitter noire leaders and the patriarch of their respective parties together on one stage, although Mulayam Singh has been vocal about his dissent over the SP-BSP alliance.
"Samajwadi Party founder Mulayam Singh Yadav and BSP chief Mayawati will share a stage at a joint rally of the alliance in Mainpuri today, putting aside grievances of their shared past. Preparations are underway at Christian Field to send out a message to political opponents that the alliance against the BJP in Uttar Pradesh shares a strong bond," said one of the Samajwadi Party worker.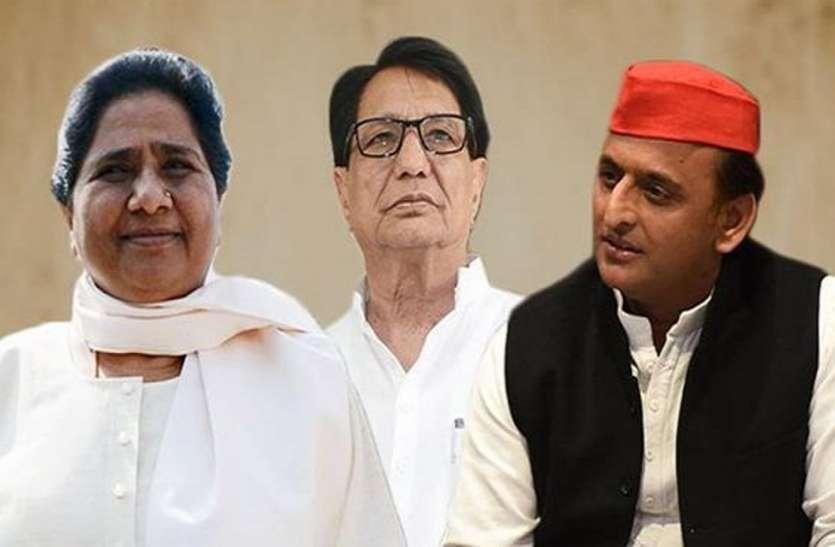 SP-BSP-RLD alliance
Forging an electoral alliance to defeat the BJP, the SP-BSP-RLD have come together in this election and the Congress is contesting alone, amking the battle in UP a triangular contest. The Gathbandhan wants the caste equation to set accordingly and the Muslims, Jat, OBC's come together to bring back the regional parties in powering position.
It was in 1995, when the Samajwadi Party workers have allegedly attacked a guest house in UP's capital Lucknow where Mayawati was holding a meeting with BSP legislators and was planning to take back the support from the SP-BSP government.
Mayawati had then withdrew her support and shook hands with the BJP to form the government. Now, 24 years later, Mayawati and Mulayam Singh Yadav will be ralying for the SP-BSP in Mainpuri and a show of strength and unity will be on offer.
Also read: BSP supporter cuts off his finger in UP after voting for BJP by mistake