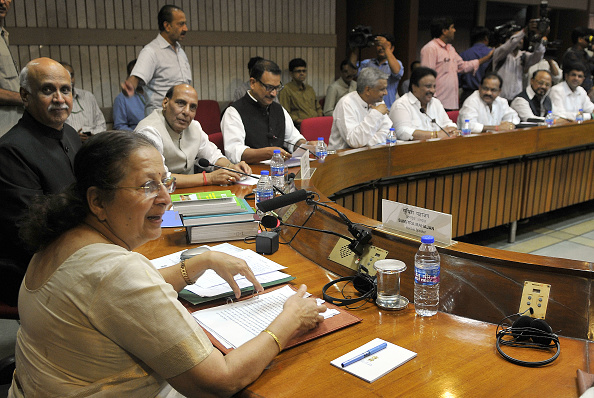 A special messenger from the Lok Sabha secretariat flew to Zambia on Tuesday to get speaker Sumitra Mahajan's signature on certain expenditure documents so the government can pay its additional financial obligations of Rs 1 lakh crore before 31 March.
The expenses listed in the third supplementary demand for grants include Rs 15,000 crore for national food security, Rs 5,000 crore for public sector banks, Rs 2,000 crore for military hardware, India's Rs 69,000 crore-subscription to the International Monetary Fund, and Rs 77.55 crore for the "settlement of pending dues to Pakistan Telecom Company Limited".
These had been approved by both Houses of Parliament by 16 March, the last day of the Budget session, but were delayed at the law ministry. By the time they were released by the law ministry, Mahajan had left for Lusaka, Zambia, for the Inter-Parliamentary Union Assembly. Though she is due to return on 25 March, an additional secretary of the Lok Sabha flew to Lusaka on Tuesday to save time.
The President of India cannot sign his assent to the file without the speaker's signature, says the Hindustan Times.
Though the government asked the secretariat if deputy speaker M Thambidurai could sign the file, or if Mahajan could sign a fax copy, both options were turned down due to "issues of precedence," said a government official.