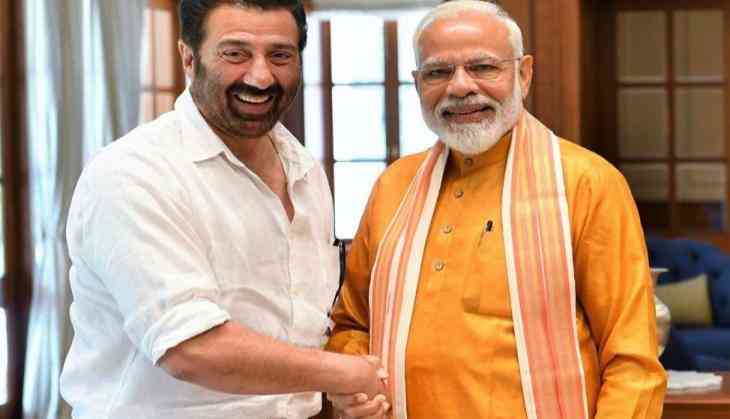 Sunny Deol is known for doing patriotic films and especially doing against Pakistan, in most of the films we have seen Sunny Deol being too vocal about the rivalry with Pakistan. However, real life is totally different to reel life, Sunny Deol has totally chosen careful words before badmouthing about Pakistan.
"Movies are different but this is not a movie this is real life. I have always done positive roles in my life my sentiments are also same," Sunny Deol told reporters.
While talking about PM Narendra Modi, Sunny Deol said, "In the last five years, Modiji has done a great job. I want him to continue with this good work... after all to keep the nation together and take it forward are signs of a good leader,"
In the current time of politics, we have seen leaders are openly being vocal about Pakistan and recent air strike at Balakot. Even we have seen Gautam Gambhir saying a lot about Pakistan. However, Sunny Deol being a mature politician decided to mum on the whole issue.
"I do not know much about issues like Balakot strikes or India's relations with Pakistan. I am here to serve people; if I win maybe I will have an opinion, right now I don't," Suny Deol admits.
Sunny Deol has been chosen to fight election from Gurdaspur seat, where late actor Vinod Khanna used to fight. While asking if he is encashing his popularity or riding on Modi wave. He gave a simple answer and said, "I don't want to encash anything, I just want to work for my country. If I win, I will try to do good work. People often say that politicians never do anything. I thought why not and to change that I have joined politics. If your principles are right you can achieve anything."
Sunny Deol also recall the history of Deol family with BJP, says that his father Dharmendra was connected with late Atal Bihari Vajpayeeji and now he is connected with PM Modi.
Also Read - CJI sexual harassment case: Ranjan Gogoi gets clean chit from three judges committee