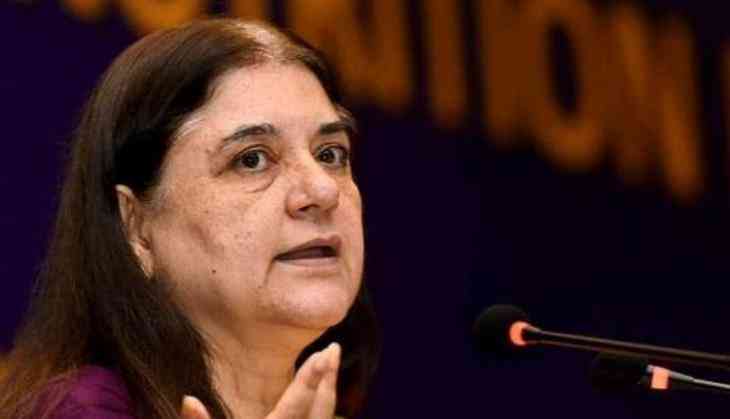 Union Minister Maneka Gandhi is trailing in Sultanpur constituency. As per the initial trends, Union Minister lagging behind from BSP candidate in her son Varun Gandhi's constituency by close to 7,000 votes.
BJP candidate and Union Minister Maneka Gandhi trailing from Sultanpur, Sonia Gandhi leading from Rae Bareli. Varun Gandhi leading from Pilibhit

— ANI UP (@ANINewsUP) May 23, 2019
Maneka Gandhi is behind her rival in Sultanpur, Chandra Bhadra Singh, by almost 5,000 votes.
The Union Minister has been Lok Sabha MP for seven times.
During campaigning, Gandhi had stirred controversy for her controversial remarks.
While campaigning, the veteran politician had warned Muslim voters that if they don't cast their votes for BJP, then, they wouldn't get the jobs.
Here's what she said:
"I have already won the elections, but you will need me. This is your chance to lay the foundation. When the election comes and this booth throws up 100 votes or 50 votes, and then you come to me for work we will see...I don't see any divides, I see only pain, sadness and love. So it is up to you..." Gandhi said.
For her controversial statement, EC also sent a notice for breaking code of conduct.
Also, the Election Commission barred Gandhi from campaigning for 48 hours for her communal remarks.
Previously, Varun Gandhi represented the Sultanpur constituency which was later switched to Pilibhit.
While BJP's candidate Varun Gandhi has gained benefit in the General Assembly Elections against Samajwadi Party candidate Hemraj Verma, according to the early trends.
Also read: Lok Sabha Election Results 2019 LIVE Updates: As counting begins, NDA leads in early trends