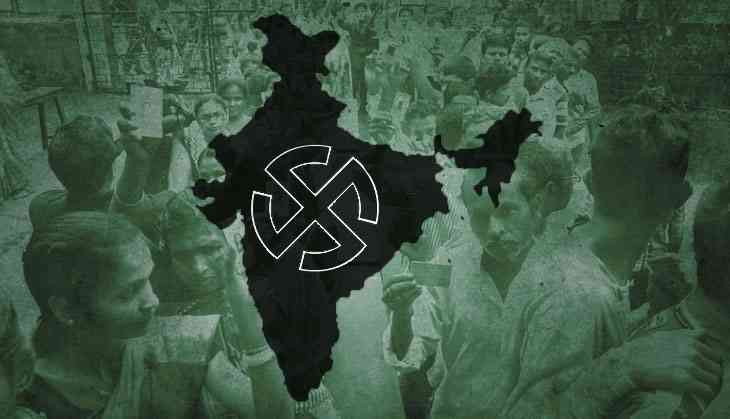 The Chief Election Commissioner (CEC) Sunil Arora on Sunday announced the polling dates of upcoming Lok Sabha elections 2019. Lok Sabha Elections for the 545 seats will be held in 7 phases. The first phase polling will begin from April 11. The term of the present Lok Sabha ends on June 3.
The Election Commission on Sunday imposed 'model code of conduct' with immediate effect, which lays down the dos and don'ts ahead of the elections, has come into effect from today. The code also bars the government from announcing policy decisions.
CEC Sunil Arora said the model code of conduct for polls has come into immediate effect from Sunday and all political advertisements on social media will need pre-certification.
Polling Begins: April 11
Counting of Votes/ Results: 23rd May
Also read:Lok Sabha Election 2019: EC announces polling dates; voting to begin from April 11
Here are all the important dates of Lok Sabha Election:
Phase 1: 11 April
Phase 2: 18 April
Phase 3: 23 April
Phase 4: 29 April
Phase 5: 6 May
Phase 6: 12 May
Phase 7: 12 May
Details of phases of polling:
Phase 1: 91 constituencies in 20 states
Phase 2: 97 constituencies in 13 states
Phase 3: 115 constituencies in 14 states
Phase 4: 71 constituencies in 9 states
Phase 5: 51 constituencies in 7 states
Phase 6: 59 constituencies in 7 states
Phase 7: 59 constituencies in 8 states
#LokSabhaElections2019 schedule as announced by #ElectionCommission pic.twitter.com/KwQRwOlnBu

— PIB India (@PIB_India) March 10, 2019
States Going For Polls in First Phase: Andhra Pradesh, Arunachal Pradesh, Goa, Gujarat, Haryana, Himachal Pradesh, Kerala, Meghalaya, Mizoram, Nagaland, Punjab, Sikkim, Telangana, Tamil Nadu, Uttarakhand, Andaman Nicobar, Dadra and Nagar Haveli, Daman and Diu, Lakshadweep, Delhi, Pondicherry, Chandigarh
States Going For Polls in Second phases: Karnataka, Manipur, Rajasthan and Tripura
States Going For Polls in Third phases: Assam, Chhattisgarh
States Going For Polls in Forth phases: Jharkhand, Madhya Pradesh, Maharashtra and Odisha
States Going For Polls in Fifth phases: Jammu and Kashmir. States going in 7 phases are Bihar, Uttar Pradesh and West Bengal.
States Going For Polls in Sixth phases: Bihar, Haryana, Jharkhand , MP, UP, West Bengal, Delhi-NCR
States Going For Polls in Seventh phases: Bihar, Jharkhand, MP, Punjab, West Bengal, Chandigarh, UP, Himachal
States and number of constituencies voting:
Phase 1:
Andhra: 25 seats
Arunachal: 2
Assam: 5
Bihar: 4
Arunachal: 2
Assam: 5
Chhattisgarh: 1
J&K: 2
Manipur: 1
Meghalaya: 2
Mizoram: 1
Nagaland: 1
Odisha: 4
Sikkim: 1
Uttar Pradesh: 8
Uttrakhand: 5
West Bengal: 2
Lakshwadeep: 1
Phase 2
Jammu and Kashmir - 2
Karnataka - 14
Maharashtra -10
Tripura - 1
UP - 8
West Bengal - 3
Pudducherry - 1
Phase 3
Assam - 4
Bihar - 5
C'garh - 7
Gujarat - 26
J&K - 1
K'taka - 14
Kerala - 20
Maharashtra -
Odisha - 6
UP - 10
WB- 5
Dadra and Nagar havelli - 1
Daman and Diu - 1
Phase 4
Bihar-5
J&K- 1
Jharkhand- 3
Madhya Pradesh- 6
Maharashtra- 17
Odisha- 6
Rajasthan- 13
UP-13
West Bengal- 8
Phase 5:
Bihar: 5
J&K" 2
Jharkhand: 4
MP: 7
Rajasthan: 12
UP: 14
West Bengal: 7
Phase 6
Bihar: 8
Haryana: 10
Jharkhand: 4
MP: 8
UP: 14
West Bengal: 8
Delhi: 7
Phase 7
Bihar - 8
Jharkhand - 3
MP -8
Punjab -13
WB - 9
Chandigarh - 1
UP - 13
Himachal - 4
Also read: Lok Sabha Election 2019: EC gives 'battery torch' symbol to Kamal Haasan's MNM