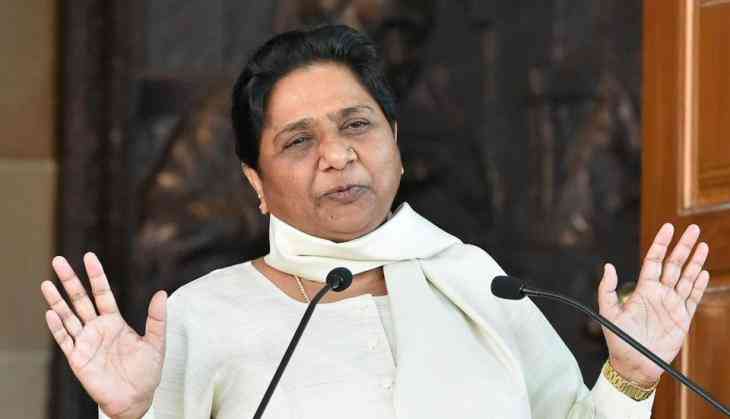 BSP's Mayawati, in a major annuncement ahead of the Lok Sabha election has said, that she will not contest the 2019 polls.
News agency ANI tweeted, "Bahujan Samaj Party (BSP) Chief Mayawati: I will not contest the Lok Sabha elections."
In this Lok Sabha election, Mayawati had earlier announced a tie-up with Akhilesh Yadav's Samajwadi Party and the RLD. Although, the SP and RLD have announced the their list of candidates, it's the BSP which is yet to play out their cards for the election.
Accusing Congress of creating confusion in the minds of voters, Mayawati had earlier called out the grand old party and tweeted, "Congress can contest on all 80 seats if it wants, we are not allying with them in any state across the country for the 2019 elections."
BSP, who has been forging an alliance with the anti-BJP forces, would be vital in determining over the outcome of polls in UP as 'road to Delhi goes through Lucknow.'
Bahujan Samaj Party (BSP) Chief Mayawati: I will not contest the Lok Sabha elections. pic.twitter.com/88oGmtd6Ww

— ANI UP (@ANINewsUP) March 20, 2019
Also read: PM Modi attacks Congress, asks voters to choose 'Honesty over Dynasty,' Priyanka Gandhi retorts