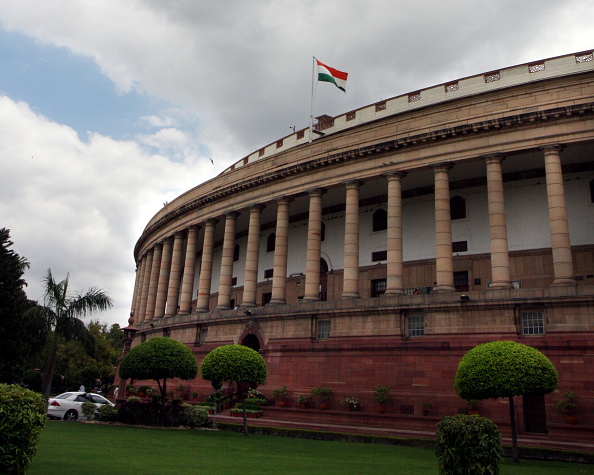 A day after the Lok Sabha saw a tumultous debate on External Affairs Sushma Swaraj's involvement in providing travel papers to scam tainted IPL founder Lalit Modi, both Houses of Parliament were adjourned sine die.
However, the adjournments didn't end the political slugfest between BJP and Congress. Both parties took out their separate protests marches. While the Congress vice president Rahul Gandhi said that the ruling party didn't allow the Opposition to question Swaraj on relevant grounds, the BJP has taken out a protest march to oppose Congress' boycott of Parliament and for not allowing the passing of Goods and Services Tax bill.
The complete washout of the monsoon session comes a day after Congress was defeated in an adjournment motion moved by the party against Swaraj. Congress has been stalling the Parliament over the Lalit Modi row demanding resignations of Swaraj and Rajasthan Chief Minister Vasundhara Raje for helping Modi acquire his travel papers from British authorities.