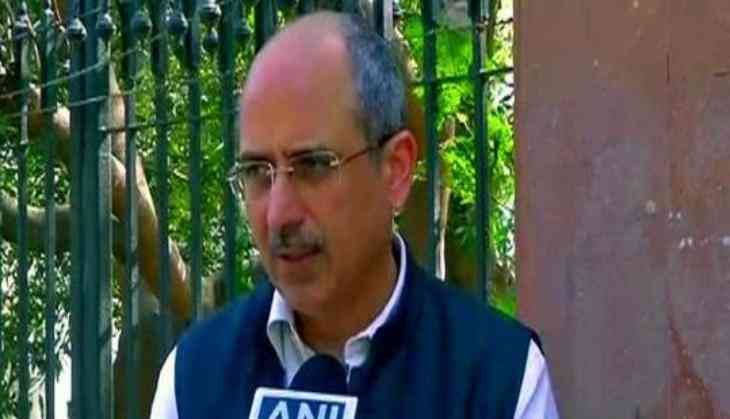 Condemning statements made by former Jammu and Kashmir Chief Minister Farooq Abdullah, Bharatiya Janata Party leader Nalin Kohli said locals picking up arms in Kashmir will be neutralised.
"Mr. Farooq Abdullah's statement is condemnable for many reasons. He has held office both at the centre and at the state, he has sworn by the constitution and what he is saying is trying to create a justification for terrorism. Militants or terrorist who pick up the gun and kill innocent people will be neutralized or will be arrested as per the security forces and their mandate," said Kohli.
"Anyone who finds a justification for violence or justification for terrorism is directly or indirectly contributing to that thinking, and is also on the side of inhumanity, because terrorism and violence is not on the side of humanity," he added.
Farooq Abdullah, while addressing the workers at the Nawa-e-Subh party headquarters in Srinagar had said that the Kashmiri youth were sacrificing their lives to solve the issue of Jammu and Kashmir.
"Today, when our boys are rendering sacrifices, they are not aspiring to become MLAs, MPs or ministers. They are giving sacrifices to demand their right. This is our land and we are its rightful owners," Abdullah said.
Kohli also shunned Congress leader P. Chidambaram's statement regarding the centre's policies towards curbing dissent in the Kashmir valley.
"When in office, they ( Congress) have one stand, when out of office they speak in an exactly diametrically opposite manner. Is this a correct approach for national issues, is this the correct approach for issues that are of critical security importance. Is this an approach that should be expected from a national party?" he asked.
Chidambaram had yesterday said that the Kashmir valley was nearly lost because of the brutal use of force by the central government for curbing dissent.
"Seven million persons of Kashmir valley felt alienated by the oppressive methods of the Indian government, which was a terrible mistake," Chidambaram said while addressing a meeting organised by Manthan-a public discourse platform in Hyderabad.
-ANI