Namit Hans
| Updated on: 14 August 2015, 17:48 IST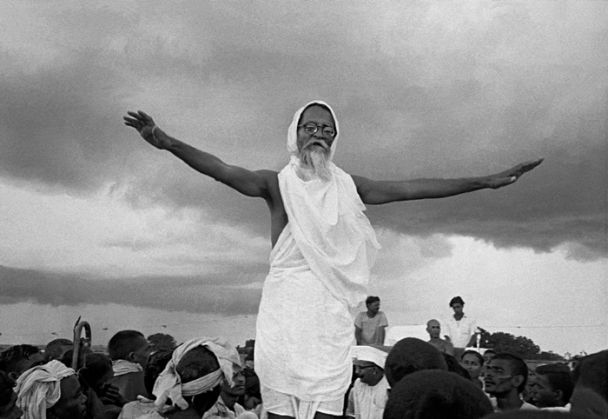 The Indian independence movement has seen various people who fought against atrocities of British government and became martyrs. While some are revered and their sacrifices are remembered even today, there are many others who are lost in the pages of history.
In our last copy, we wrote about Birsa Munda, who united the tribals against British Raj. Today we talk about a Gandhian leader who fought for the rights of the deprived section of our society. He ardently participated in the freedom struggle by propagating Gandhi's idea of 'non-violence'. Even after India's independence, he played a vital role in reforming the Indian society.
"All revolutions are spiritual at the source. All my activities have the sole purpose of achieving a union of hearts."- Vinova Bhave
-Acharya Vinoba Bhave was born on 11 September, 1895 at Kolaba district of Maharasthra. His original name was Vinayak Narahari Bhave and Mahatma Gandhi's influence inspired him to step into the freedom movement.
-He met Gandhi on 7 June, 1916 for the first time and remained in touch with him since then. He was asked by Gandhi to take charge of his Wardha Ashram on 8 April, 1921 to which he complied.
-He was actively involved in spreading awareness of the Vedas and Upanishads among Indian population. Essays from these scriptures were included in a monthly named 'Maharashtra Dharma' which he took out from Wardha Ashram.
-He was jailed by the British government in 1923 and then again in 1925 for conspiring against the colonial rule. While he was kept in the Dhulia jail, he gave lectures to the fellow prisoners on 'Gita' which were later published as book.
-Bhave was the first person to be chosen by Mahatma Gandhi as an individual 'Satyagrahi' on 5 October, 1940.
-The most prominent of all his efforts was the popular 'Bhoodan' movement which he started in 1951. He traveled across the country, asking large landowners to donate their lands, which were later distributed to the landless farmers.
-The village in Telangana where 'Bhoodan' movement germinated is today known as Bhoodan Pochampally.
-He walked for 13 years throughout India from 1951 till 1964. Again, he went on a 'Toofan Yatra' from Bihar in 1965, which lasted for four years. He worked extensively for removing barriers of caste, class, language and religion.
-After falling seriously ill, he passed away on 15 November, 1982. From 1966, he gradually withdrew from the public life and concentrated on his spiritual pursuits.
-Bhave was the first Indian to receive international Ramon Magsaysay award for community leadership. In 1983, he was awarded the 'Bharat Ratna' after his demise.