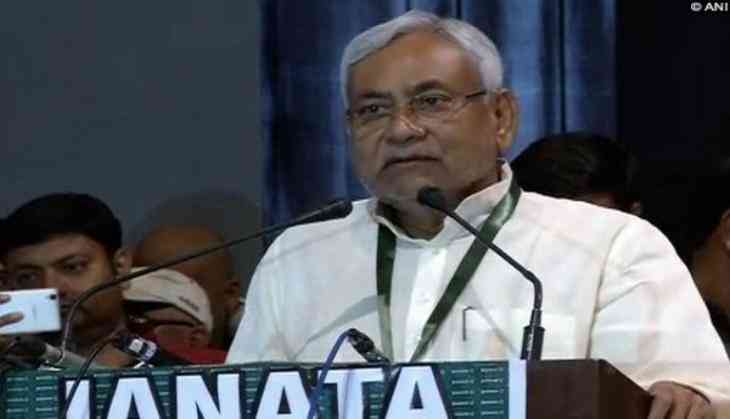 In his first press conference after snapping ties with long time ally Rashtriya Janata Dal (RJD), Bihar Chief Minister Nitish Kumar on 31 July explained that he had given Lalu Yadav ample opportunities to explain the charges of corruption against him, but to no avail.
If Lalu had explained himself over the corruption allegations, then situation could have been different in Bihar, Nitish said.
"I had asked Lalu to clarify the allegations of corruption against him and put the facts forward. It will send a positive impact on the public and which is also good for 'mahagathbandhan. I have tolerated everything, thought this happens in alliance as I didn't have a choice. I continued my work for the betterment of people," he added.
Meanwhile, Lalu has invited the Janata Dal (United) co-founder Sharad Yadav to lead the fight against the BJP and Nitish , who, according to him, joined hands with "communal and fascist forces and betrayed the people's mandate".
"Nitish has tarnished the image of Ambedkar. I urge Sharad Yadav, whom we consider the true leader, to travel to every corner of the country and come to Bihar and join our fight against the BJP and Nitish Kumar," Lalu told ANI.
On July 26, Nitish resigned as the chief minister and ended two-year alliance with the RJD and the Congress over corruption charges against his deputy and Prasad's son Tejashwi Yadav.
-ANI